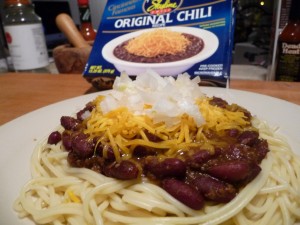 I don't know about you, but when I do a video search for "hot" anything, it takes awhile to get through the carnal stuff and actually find things like hot sauce. Not that I mind too much, but you may feel differently. Maybe that's why Lois wanted me to do the searching for you. If you've followed us for awhile, you've not only found one info source (that would be us), you may have seen us talking about eatmoreheat.com. Scott Roberts also does a bang up job talking fire.
Hot Sauce Weekly and Hot Sauce Daily are two more for you. They're both run by Brian and Marilyn Meagher of Ocean City, Maryland, who are longtime hot sauce and barbecue enthusiasts who enjoy reviewing sauces, blogging about events, and conducting bi-weekly podcasts dedicated to all things hot sauce and fiery food. Hot Sauce Daily reads like a traditional blog site, with articles, recipes, and reviews. If you want a sample of their work, go here for a fun piece on Cincinnati style chili.
Hot Sauce Weekly is the video version. Every other week, Brian and Marilyn write and produce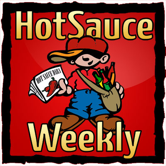 podcast interviews. The segments usually run 30-40 minutes. It's an interview format wherein the Meaghers pick the brains of sauce manufacturers, chileheads, and other folks who make the hot sauce world such a fun place to visit. Stop by here for a look.
The following two tabs change content below.
Managing Editor | Mark is a freelance journalist based out of Los Angeles. He's our Do-It-Yourself specialist, and happily agrees to try pretty much every twisted project we come up with.
Latest posts by Mark Masker (see all)