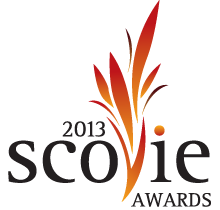 Just in case you missed the news, the 2013 Scovie Awards Call for Entries has been live for over a week now and the entries are rolling in. The rules are here and the entry form is here. We have new and exciting categories this year. Pre-made tamales and pre-packaged chili categories have been added, as well as a "unique" subcategory to all the main categories. Adding the "unique" subcategory will give you more chances to win with all of your products!
The Early Bird Special, with $10 off per entry, runs through August 5. As always, if you enter 3 you get 1 free and if you enter 5 or more you get 2 free.
Any questions? Please visit our website www.scovieawards.com or feel free to call Emily DeWitt-Cisneros at 505-873-8680. She is here to help!