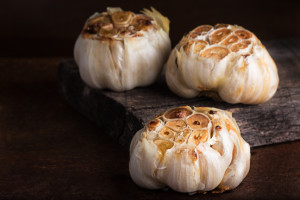 Leftover garlic is a crime. Or, in my case, a myth. It's my catnip. Whenever I have some lying around after grilling or barbecuing, I'll make whatever excuse I need to cook it up and eat it. Like any honest addict, I eventually gave up the pretense and started mainlining it. Instead of a spoon and lighter, though, I use a grill and a spatula for mainlining my drug of choice. Grilled garlic is one of the easiest appetizers ever.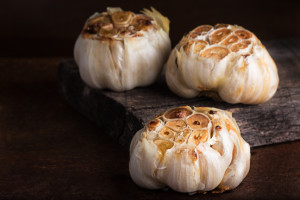 Grilled Garlic
2015-07-31 01:17:32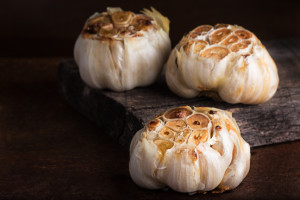 This is about the easiest yummy you'll ever make on a grill.
Ingredients
Garlic bulbs
Olive oil
salt
fresh cracked black pepper
Instructions
Heat your grill to medium.
Shave the tops off of each whole garlic bulb to expose the cloves. Do NOT separate or peel the cloves.
Snug the bulbs in foil. Brush the oil over the tops, then salt and pepper the bulbs to taste.
Wrap the garlic in the foil, tightly.
Grill the garlic, lid down, for 10 minutes. Check it; if the garlic cloves haven't softened, they need more time.
Set the finished bulbs on a plate and serve them. Either hog them to yourself, or, optionally, you can share.
Burn Blog http://www.burn-blog.com/
The following two tabs change content below.
Managing Editor | Mark is a freelance journalist based out of Los Angeles. He's our Do-It-Yourself specialist, and happily agrees to try pretty much every twisted project we come up with.
Latest posts by Mark Masker (see all)