Pumpkin-infused dark rum is pretty out there, but it seemed like a good idea at the time. Overall, I liked the way it came out but make sure you don't overdo it on the pumpkin. Too much of it and you'll lose most of the rum or have to squeeze it out! This time, I made milkshakes with it at a friend's party. The hardest part? Meeting demand. I made alcoholic milkshakes for ten people before I ran out. Here are the recipes for both the smoky pumpkin-infused rum and the shakes that followed.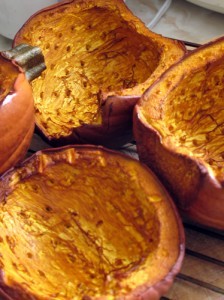 Smoked Pumpkin and Rum Milkshakes
2015-09-23 02:36:58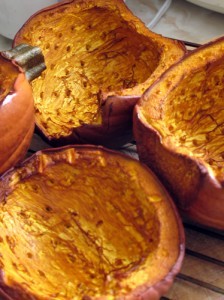 Serves 4
For the infused rum
200 ml dark rum
1/2 cup smoked sugar pumpkin
1/4 teaspoon cinnamon
1/4 teaspoon nutmeg
For the shakes
6 shots smoked pumpkin-infused dark rum
1 tablespoon pumpkin pie spice
4 cups vanilla bean ice cream
2 cups milk
For the rum
Mix the rum, pumpkin, cinnamon, and nutmeg in a masonry jar filled to the brim with the mixture. Screw on the lid, leaving no air in the jar.
Let it stew in the fridge for 3-5 days.
Drain the rum through cheese cloth.
For the shakes
Combine the shake ingredients in a blender and pulse to the desired thickness and serve.
Burn Blog http://www.burn-blog.com/
The following two tabs change content below.
Managing Editor | Mark is a freelance journalist based out of Los Angeles. He's our Do-It-Yourself specialist, and happily agrees to try pretty much every twisted project we come up with.
Latest posts by Mark Masker (see all)