I'm not a patient man unless it comes to barbecue. Even then, it's an internal struggle between my personalities to keep myself from checking the smoker too often. Luckily, you don't need patience to make good use of your chile harvest. Vinegars, oils, and extracts are all instant gratification for putting hot peppers to good use. This oregano-garlic green chile vinegar recipe is a good one, as are the others in this article.
Here's the recipe: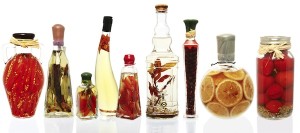 Oregano-Garlic Green Chile Vinegar
2015-10-07 22:47:17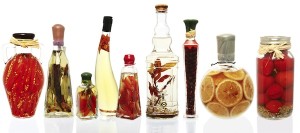 The combination of oregano and garlic imparts an Italian flavor to this vinegar, which we keep on the mild side so that the heat doesn't mask the flavor of the garlic. Note: This recipe requires advance preparation. Heat Scale: Mild
Ingredients
1 cup fresh oregano leaves
10 peeled garlic cloves, whole
2 fresh green chiles such as serrano or Thai, cut in half length-wise
1 quart white vinegar
Instructions
Cover the oregano, garlic, and chiles with the vinegar in a large jar.
Store the mixture in a cool, dark spot and leave the bottles undisturbed for three to four weeks. Strain the finished vinegar and pour into clean, sterilized jars.
Adapted from The Complete Chile Pepper Book
Burn Blog http://www.burn-blog.com/
The following two tabs change content below.
Managing Editor | Mark is a freelance journalist based out of Los Angeles. He's our Do-It-Yourself specialist, and happily agrees to try pretty much every twisted project we come up with.
Latest posts by Mark Masker (see all)