You've harvested and dried a buttload of red chiles. Now what? Sri Lankan curry powder.
Some Sri Lankan curries are quite dark–almost black–because the various seeds that are used are toasted or roasted to a dark brown color. They are also quite hot, as is this basic southern powder. There's also a nice long article all about cooking your own powder here…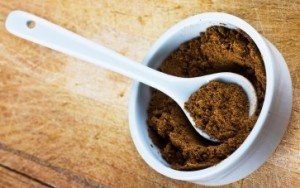 Dark Curry Powder
2015-10-15 12:13:55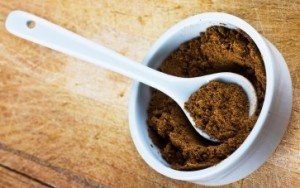 Heat Scale: Hot, babeeee!
Ingredients
10 small, hot dried red chiles, such as piquins, seeds and stems removed
1 tablespoon rice
1 tablespoon coconut, fresh or flakes
2 tablespoons coriander seeds
1 tablespoon cumin seeds
1 tablespoon fennel seeds
1 teaspoon cardamom seeds
1 teaspoon fenugreek seeds
1 2-inch piece cinnamon
1 teaspoon mustard seeds
6 whole cloves
5 curry leaves
Instructions
Roast the chiles on a cookie sheet in the oven at 350 degrees until they turn very dark. Remove and allow them to cool.
In a dry skillet, roast the rice, coconut, coriander, cumin, fennel, cardamom, fenugreek, cinnamon, and mustard over medium heat, stirring often, until they turn dark brown, almost black, taking care that they do not burn.
Combine the chiles, roasted spices, cloves, and curry leaves in a spice mill and blend in small batches to a fine powder.
Burn Blog http://www.burn-blog.com/
The following two tabs change content below.
Managing Editor | Mark is a freelance journalist based out of Los Angeles. He's our Do-It-Yourself specialist, and happily agrees to try pretty much every twisted project we come up with.
Latest posts by Mark Masker (see all)