Tag Archives:
competition barbecue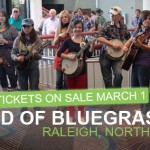 The annual series of competitive barbecue cooking is now in full swing in Eastern North Carolina with three contests set for the coming weekend, including large gatherings in Greenville and Raleigh expected to draw thousands of pork barbecue lovers.
Continue reading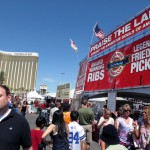 I made almost $700 playing poker in Vegas this last weekend, but the biggest winner I met worked a lot harder for their money than I did. That would be the Slap Yo' Daddy BBQ competition barbecue team who came out on top at the ACM BBQ Throwdown at Mandalay Bay.
Continue reading