Tag Archives:
Dave DeWitt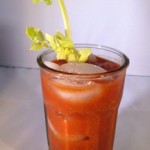 If you're a home gardener, you've probably experienced the dreaded Zucchini Syndrome. Over-producing squash plants make the zukes faster than your family can eat them. You try to give them away, but no one wants them because they're now larger than your cat. Well, the same thing can happen to chile plants, which is why I wrote Too Many Chiles with Nancy and Jeff Gerlach. But at least you can dry the chile pods to preserve them—something you can't do easily with zucchinis and large tomatoes.
Continue reading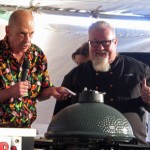 Twenty-five years, 500,000 superhots, and the Doctor makes a house call. That sums up the 25th Annual National Fiery Foods and Barbecue Show so fast it doesn't do justice to what was really a three-day chile party at Sandia Resort & Casino March 1-3.
Continue reading
Posted in
Burn Blog
Tagged

25th annual National Fiery Foods and Barbecue Show, Big Green Egg, bill milroy, Dave DeWitt, Disc-It, eatmoreheat.com, ed currie, El Pinto, epicoa, fri-b-que, james beck, James Wreck, Jennifer Trainer Thompson, peter mollett, pucker butt pepper company, sadie's, sadie's of new mexico, Sandia Resort and Casino, smokin texas gourmet, tequila chamucos, tequila revolucion, Texas Rib Rangers
2 Comments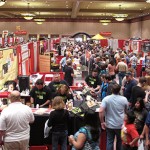 For twenty-five years the National Fiery Foods & BBQ Show has been THE place to be if you are a chilehead or a BBQ fiend looking for the newest spicy fix.
Continue reading