Tag Archives:
eatmoreheat.com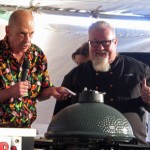 Twenty-five years, 500,000 superhots, and the Doctor makes a house call. That sums up the 25th Annual National Fiery Foods and Barbecue Show so fast it doesn't do justice to what was really a three-day chile party at Sandia Resort & Casino March 1-3.
Continue reading
Posted in
Burn Blog
Tagged

25th annual National Fiery Foods and Barbecue Show, Big Green Egg, bill milroy, Dave DeWitt, Disc-It, eatmoreheat.com, ed currie, El Pinto, epicoa, fri-b-que, james beck, James Wreck, Jennifer Trainer Thompson, peter mollett, pucker butt pepper company, sadie's, sadie's of new mexico, Sandia Resort and Casino, smokin texas gourmet, tequila chamucos, tequila revolucion, Texas Rib Rangers
2 Comments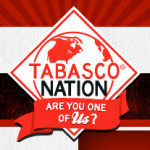 Suffering from post-Superbowl blues? Wondering how to fill the empty hours before you get to visit the Fiery Foods & BBQ Show? Here's the perfect distraction—enter a contest!
Continue reading