From

the folks who bring you the Fiery Foods & BBQ Show!

Brought to you by "The Pope of Peppers" Dave DeWitt, the Burn! Blog gives you access to news and info about the fiery foods you love like never before.
• Explore the cuisine of exotic locations.
• Cook with chile peppers, hot sauce, unusual spices, and more!
• Informative, entertaining articles on barbecue, grilling, and smoking.
• Fantastic recipes you can make at home.
• Enjoy pepper gardening and preserving your harvest.
• Read about spicy cocktails, beer, and wine.
• We combine food, humor, and how-to for a truly unique reading experience!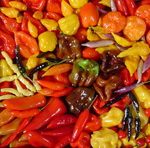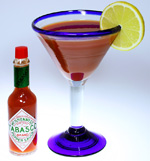 The following two tabs change content below.
Publisher | Christened the "Pope of Peppers" by The New York Times, Dave DeWitt is a food historian and one of the foremost authorities in the world on chile peppers, spices, and spicy foods.
Latest posts by Dave DeWitt (see all)