Dave DeWitt, Publisher
An internationally renowned chile pepper expert, food historian, and the author or coauthor of 41 books, Dave's company, Sunbelt Shows, produces the National Fiery-Foods & BBQ Show in Albuquerque, New Mexico. He recently coauthored the book Chile Trivia. It will debut at the 2012 Fiery Foods Show. The New York Times named him "The Pope of Peppers," but he still answers to Dave.

Mark Masker, Managing Editor
Mark is a freelance journalist based out of Los Angeles. Ten years ago he fooled the motorcycle industry into thinking he could write and shoot photos. He's now trying that same trick with the culinary arts. He's our Do-It-Yourself specialist, and happily agrees to try pretty much every twisted project we come up with.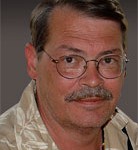 Mike Stines, Grilling & BBQ Editor
Formerly senior editor for Fiery Foods & BBQ Magazine, Mike holds a "Doctorate of Barbeque Philosophy" (Ph.B.) degree from the Kansas City Barbeque Society. His book—Mastering Barbecue (Ten Speed Press, 2005)—has been called the "go-to" book for BBQ knowledge. He's a professional chef who lives on Cape Cod and travels internationally judging BBQ competitions.

Emily DeWitt-Cisneros, Food Editor
Emily makes sure the food looks good in our photos and ensures that our recipes turn out right when you cook them (unless you screw up, of course). She's the co-producer of the Scovie Awards and the National Fiery Foods & BBQ Show, which means she knows the dirt on everybody in the industry. She loves all things spicy, and lives in Albuquerque, New Mexico.

Richard Sterling, Adventure Editor at Large
Richard has been called the Indiana Jones of Gastronomy. As principal author of Lonely Planet's World Food series, he'll go anywhere and eat anything for that ultimate foodie high. He's received awards from the James Beard Foundation and Lowell Thomas for his 14 books. Richard was part of the original Chile Pepper Magazine team. He lives in Saigon, and is very often politically incorrect.

Harald Zoschke, European Chilehead Editor at Large
Harald fell in love with the hot & spicy industry in the '90s, at the National Fiery Foods Show. In 2001 he started Pepperworld, the first online Hot Shop in Germany. Harald's Chili Pepper Buch 2.0 is the bestselling chile book in German-speaking Europe. He covers European chilehead culture and his own spicy kitchen encounters for Burn!.
Rick Browne, Ph.B. Barbecue and Grilling Expert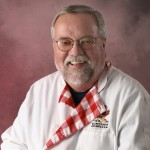 Rick is the former host of "Barbecue USA" on PBS and is the author of more than 15 books on BBQ and Restaurants.