Sriracha, wildfires, movie stars, and big anniversaries. That's this week's Hot News in a spicy nutshell. Links to the full stories are in the titles.

Philanthropic Thunder
Out here in Los Angeles we like fire in our food, not on our land. When wildfires do hit, California's firefighters are all that stand between the rest of us and searing devastation. We can't thank them enough but recently
Matthew McConaughey
gave it a shot. According to KVUE-TV, the Academy Award nominee and Eddie Russell, master distiller for Wild Turkey, worked with nonprofit Operation BBQ Relief to feed Los Angeles firefighters Friday as devastating wildfires blazed through the state.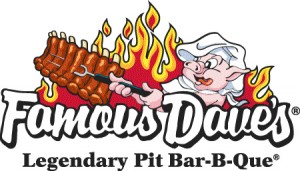 Famous Dave's Turns 25
Dave Anderson's brainchild, Famous Dave's, hit a major milestone that any restaurant would love to reach: its 25th anniversary. Part of its success: evolving to meet customer needs while still serving up the fare that got them there.
Night at the Museum: Up in Smoke
If you're in North Carolina anywhere near the Mount Airy Museum of Regional History between now and January 18th, stop in for The Story of BBQ in NC, the joint's latest exhibit, exploring the local history of barbecue in the state. It has 11 educational panels, a replica pit, merchandise and sauce from barbecue restaurants across North Carolina (naturally), an interactive computer kiosk, and a play kitchen for young visitors. Afterward, you should have no trouble finding a local barbecue restaurant with an actual kitchen, I'm sure.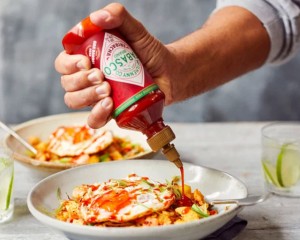 Tabascoracha: International Sauce of Mystery
Apparently, the whole world loves the cock sauce. Known for its great taste and rooster label, Sriracha is almost as big as ketchup in some places. Several years ago Tabasco even came out with its own version but up until now it was only available in the U.S. Now, though, the stuff is going international as it heads across the Atlantic to Europe as well.
Man Makes Barbecue Float and Eats It
I've no idea exactly what a barbecue float really is but I've seen the photos and I want one. It was made by Naeak "Eak" Wichapom for the Thai Festival of Lights (aka Loy Krathong). He made a float, or krathong, out of vegetables and pork just because he could. Perhaps this should become a tradition here, too…
The following two tabs change content below.
Managing Editor | Mark is a freelance journalist based out of Los Angeles. He's our Do-It-Yourself specialist, and happily agrees to try pretty much every twisted project we come up with.
Latest posts by Mark Masker (see all)