Valentine's Day just begs for spicy chocolate, doesn't it? If you and your SO are big into chiles but don't want to go to the trouble of making dessert, here are six fiery chocolate ideas for your consideration. Click the titles to find more about each one.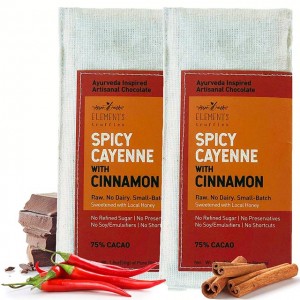 Elements Truffles Spicy Cayenne Chocolate Bar With Cinnamon
Cayenne, cinnamon, and raw honey make sweet love in this chocolate bar from Elements Truffles. Not only that, 25% of all profits are donated by the manufacturer toward the benefit of under-privileged children.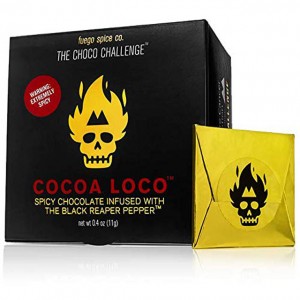 The Choco Challenge
The Choco Challenge not only gives you spicy chocolate for the holiday, it also gives you and your partner the shared experience of seeing who can handle their superhot pepper the best. Ah, building memories. And maybe inventing a few new curse words in the process.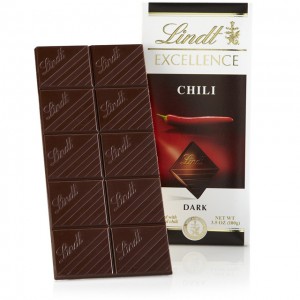 Lindt Excellence Chili Dark Chocolate Bars
Lindt is a pretty big name in the world of chocolate so it's not surprising they'd have a chile chocolate bar of their own. It's not nearly the heat beast the Choco Challenge is but the meld of dark chocolate and spicy is pretty good.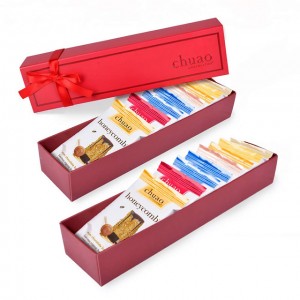 Chuao Chocolatier Chocolate Gift Set
The fun with Chuao's chocolate gift set isn't just the Spicy Maya samples in it. Cheeky Cheeky Churro, Honeycomb, Salted Chocolate Crunch, and Totally Tangy Mango mini bars also come with it, making it a much more interesting take on chocolates than your standard heart shaped sampler box many of us will pick up on the way home from work because we forgot about the holiday.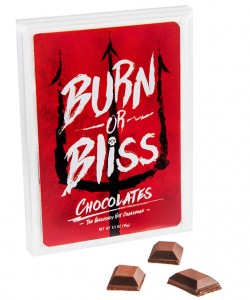 Burn or Bliss Chocolates Ridiculously Spicy Roulette Challenge
If Saw were a messed up love story, this would be the dessert of choice. "Let's play a game." Of the twelve milk or dark chocolate pieces in each package, one of them has a claimed 9 million Scoville bit of hellfire in it.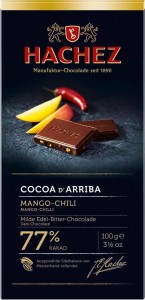 Hachez Mango-Chile Chocolate Bar
How does a dark chocolate bar with dried pieces of sweet mango and spicy chili peppers sound? If that flavor combination sounds intriguing, then this might be a good chocolate option for you.
The following two tabs change content below.
Managing Editor | Mark is a freelance journalist based out of Los Angeles. He's our Do-It-Yourself specialist, and happily agrees to try pretty much every twisted project we come up with.
Latest posts by Mark Masker (see all)