Barbecue lights help when you're spending long hours smoking a big ol' hunk of meat in the dark. Or as I know it, me every Christmas. If you're tending a smoker for the better part of a day, there's a good chance you'll be doing so in the dark at some point. Not all grill lights are created equal, though. One major factor separating them is price.
In a recent story I found online, a well known media company had a list of Amazon grill lighting products. The story stated that these were the "best" grill lights on Amazon. And they were right. That is, if by "best" one means "overpriced." The cheapest light in the bunch was over $20. Here are four cheaper ones that do the job just fine. Click on the title of each entry for more details.
RVZHI Barbecue Grill Light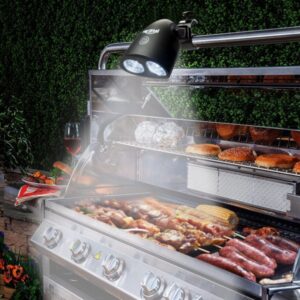 This light mounts up to your grill's handle and packs ten LEDs. It's also heat resistant and rotates. Powered by three AA batteries.
KOSIN Gooseneck Grill Lights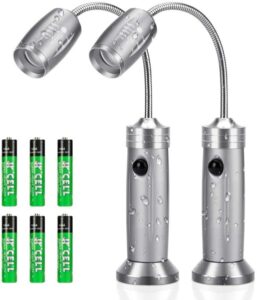 The only real downside to the KOSIN goosenecks is that they attach magnetically. Whatever surface you intend to mount them to has to be magnetic; plastic or wood handles need not apply. Other than that, having two LED grill illuminators with flexible handles doesn't suck during a night cook. Each uses three AAA batteries for power and $13.99 gets you a pair of heat- and weather-resistant lights.
Char-Broil LED Light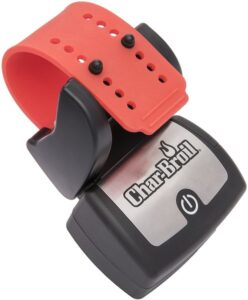 At $17.02, this Char-Broil offering is the priciest entry on this list but we're going for cheap so that's okay. It belts to your grill via a silicon strap and sports ten LEDs. The light runs on two AAA batteries.
IPX4 Waterproof T004 Headlight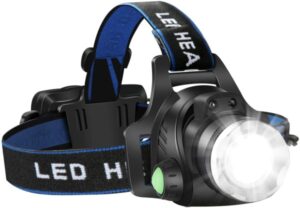 Yes, I know some of you consider this cheating in a grill light list. That's fine; there are three offerings above for you. But if you're less of a purist (and don't mind looking like a bit of a dork), a headlamp like the IPX4 is a good idea. Not only does it shed light on the subject (your grill), it illuminates the path to and from it, the yard, and other things that aren't your grill as well. For its low cost of $12.99, you get a LED light source that's USB rechargeable instead of battery-powered, has four illumination modes, and adjusts up to 90 degrees down. It's also weather-resistant and you don't need to mount it to the grill.
Of course, you could just use the flashlight app on your smartphone, but where's the fun in that?
The following two tabs change content below.
Managing Editor | Mark is a freelance journalist based out of Los Angeles. He's our Do-It-Yourself specialist, and happily agrees to try pretty much every twisted project we come up with.
Latest posts by Mark Masker (see all)