Holiday season shopping is getting down to the wire, folks. If you still need help hooking up the barbecue pitmaster in your life, here are some last-minute holiday shopping ideas for grilling, smoking, and low-and-slow outdoor cooking. We've confined this list to several gift ideas that are small and easy to ship. Happy holidays!
Traeger Whistle Pig Rubs and Sauces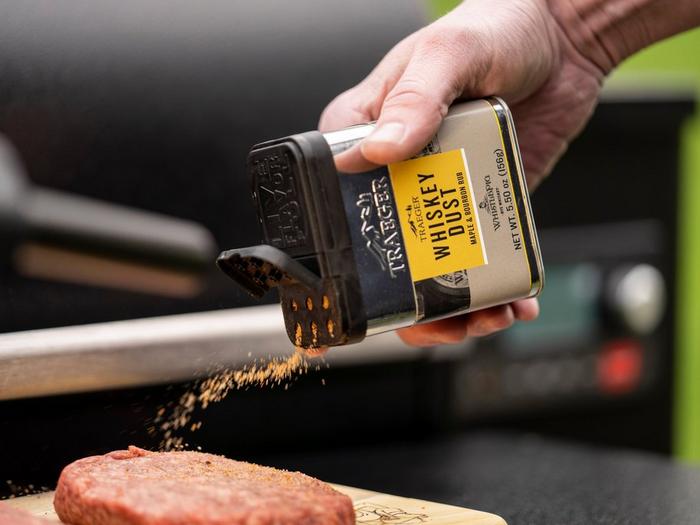 Earlier this year we hipped you to the happy collaboration of Traeger and Whistle Pig. For you kids just now joining us at home, their Whiskey Dust Rub and Whiskey Hog BBQ Sauce are all about maple sugar and barrel-aged whiskey flavorization for your grilling enjoyment. And this time of year, we all know how well those flavors pair up with holiday cooking (as we'll show you later this week with a review). Flavor up your game now or find them at your local Traeger dealer.
MEATER Plus with Bluetooth Repeater
Thanks to its Bluetooth repeater, the MEATER Plus packs a 165-foot range. That means the meat thermometer lets you track what's happening in your barbecue smoker even when you're a way's off multitasking in the kitchen, watching the game on TV, or watching Diehard while your Christmas ham is cooking outside. Monitor your meat remotely.
AO Coolers Fish Fillet Bags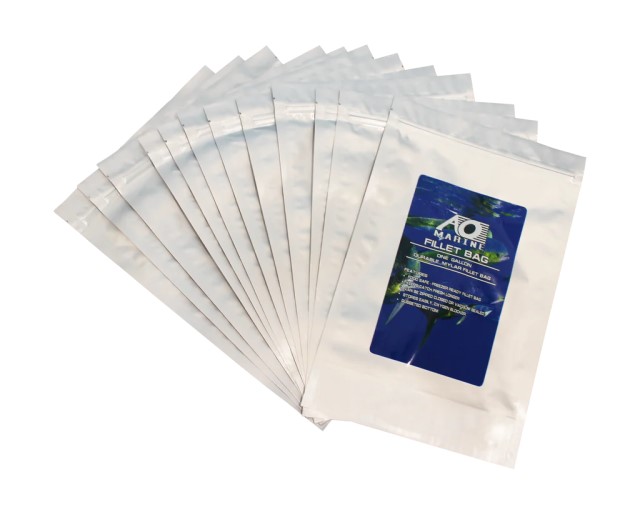 Most of us only dream of fishing season right now but there are those of us who are intrepid enough to go ice fishing. Even so, when fishing season does hit next summer, being ready to go is a good plan. AO Coolers makes some excellent insulated soft coolers as well as a line specifically for fishing, like these fillet bags. Made with 5 mm thick foil lined material, these functional bags are odor proof and waterproof with a ready to use zip close seal or can be heat sealed. All bags include catch and date lines for writing so no more mystery of what is in the bag. Bag your winter catch now.
Kingsford Cumin Chili Flavor Boosters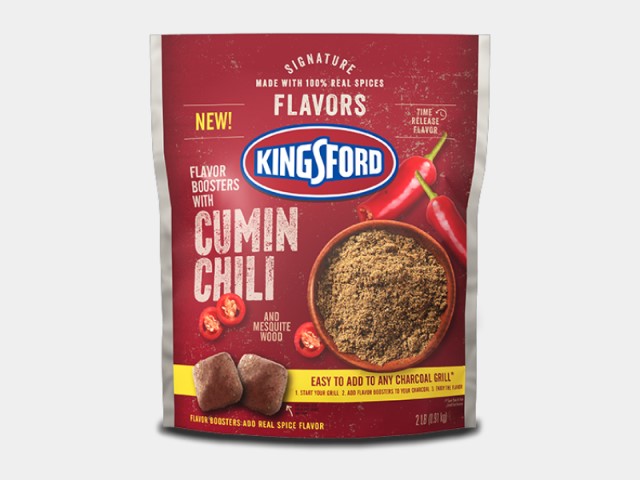 Long known for its charcoal briquets, Kingsford also makes a line of Flavor Boosters. You add them to lit coals to add another layer of flavory goodness to whatever your cooking (they also smell awesome while you're cooking). If you've been to our own Fiery Foods Show, you know how much we loves ourselves some chile pepper, so the allure of a steady time release of cumin and chili flavors is something we couldn't resist adding to this list. Kingsford Flavor Boosters are ready in about 15 minutes to start grilling. Boosters are also available in  Kingsford spice pellets and blended charcoal briquets. Spice up your life today.
Dalstrong 9-inch BBQ Pitmaster Knife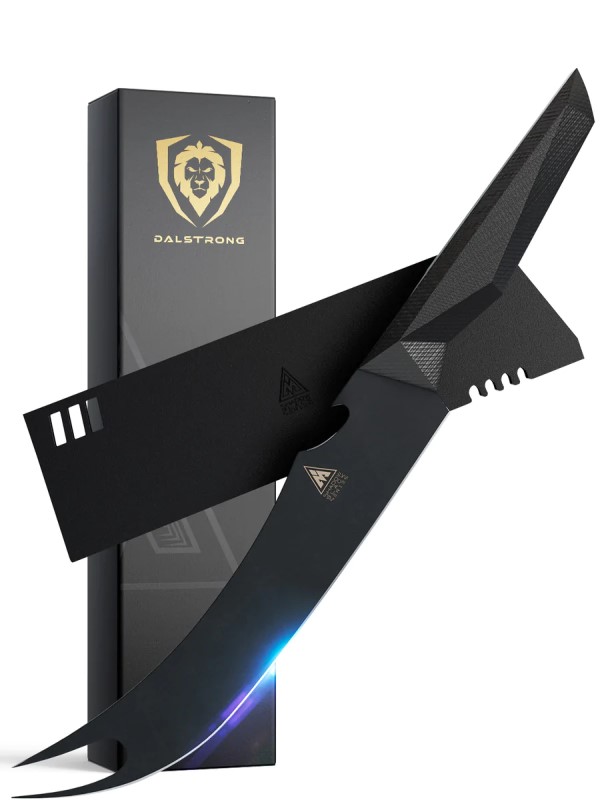 One thing to love about this knife is that it's the sort of thing a Klingon or an orc would use if they were a barbecue pitmaster. Another to love is its high-carbon 7CR17MOV-X super-steel blade with an added vacuum heat treatment. It has great edge retention. The version shown here is part of Dalstrong's Shadow Black series but you can also get it in the more traditional shiny version. Get to cutting here.
The Crafty Cocktail Dome Cocktail Smoking Kit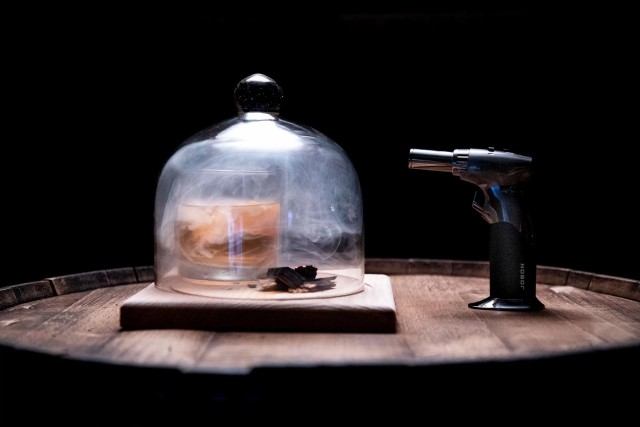 Smoking cocktails, especially whiskey- and bourbon-based ones, is a bit of a thing right now. And why not? Just like we talked about above, those flavors kill it when it comes to outdoor cooking. A kit like this on from The Crafty Cocktail is a bartender's Playdoh kit for adding smoke to mixology. This version comes with a two-glass dome, oak base, and a package of barrel age smoking chips to get you started. Light up your life for the holidays.
Lodge Cast Iron: Field Guide to Dutch Oven Cooking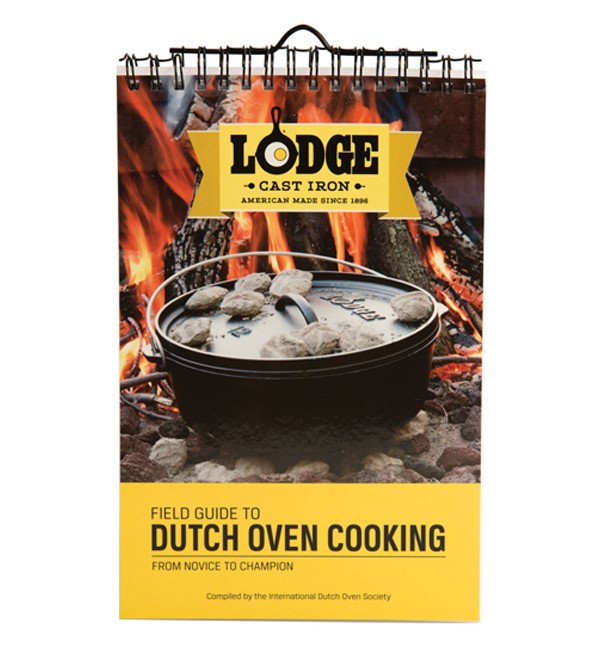 If you or your recipient have been kicking around the idea of starting into the wonderful world of cast iron cooking, this is an easy and inexpensive helper for doing just that. Featuring tips, tricks, and recipes for going Dutch, it's a really good primer for beginners looking to get into Dutch oven cooking. Start the journey here.
Walrus Oil Cutting Board Care Kit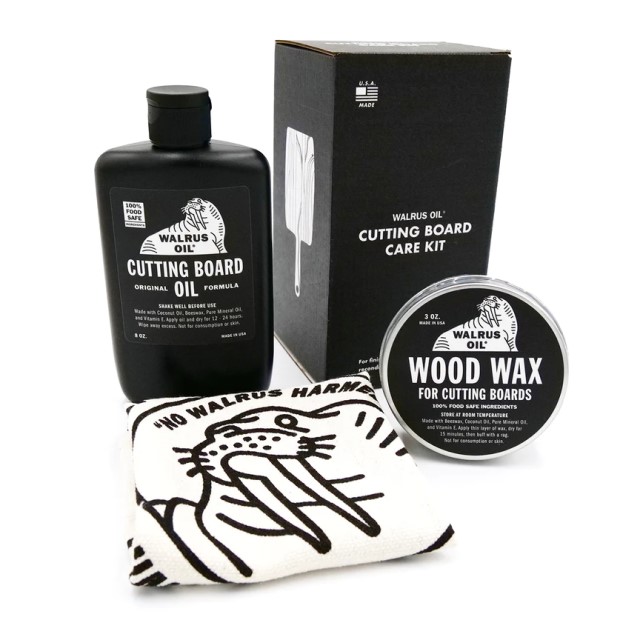 Maintenance is one of those dirty jobs no one likes to talk about. That said, if you know someone who absolutely loves their fancy-schmancy cutting board, do them a favor and give them the means to keep it being both fancy and schmancy with a cutting board care kit. The Walrus version comes with cutting board oil, wood wax, and a buffing rag in a nice, cool gift box. Keep your wood working its best.
The following two tabs change content below.
Managing Editor | Mark is a freelance journalist based out of Los Angeles. He's our Do-It-Yourself specialist, and happily agrees to try pretty much every twisted project we come up with.
Latest posts by Mark Masker (see all)