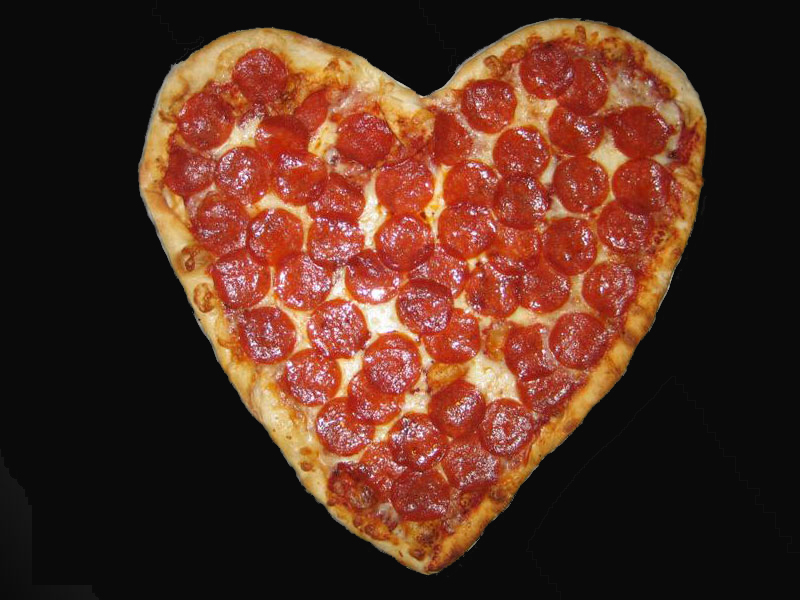 February 9th being National Pizza Day, and pizza being one of the many things I like to grill, I thought this would be a great chance to share some of the little factoids filling my brain since I really started exploring this wonderful cheesy goodness about a year ago.
In 2003, the Associated Press reported that "Paris Hilton" was the fake name given most often by people who didn't want to give their real monikers over the phone when ordering pizza.
The largest pizza on record was made in Johannesburg, South Africa in 1990. According to the Guinness Book of Records, the pizza was 122 feet 8 inches in diameter. It was made using 500 kg of flour, 800 kg of cheese and 900 kg of tomato puree.
Restaurateur Domenico Crolla created one of the most expensive (if not the most) pizzas ever. It was topped by things like sunblush-tomato sauce, Scottish smoked salmon, medallions of venison, edible gold, lobster marinated in the finest cognac, champagne-soaked caviar, and the skins of milk-fed virgin puppies bred by the same Tibetans who trained Batman. That last ingredient is hotly disputed by the pizza community to this day. Next time I see Batman, I'll ask. What is known is that the pizza was auctioned for charity, raising £2,150 at the time.
Pizza farm: A pizza farm is an educational visitor attraction on a circular parcel of land partitioned into plots shaped like pizza wedges. The farm's segments produce ingredients that can be used in pizza, such as wheat for the crust, tomatoes or herbs, pork for pepperoni, dairy cows for cheese, and even trees for pizza oven firewood. Certain farms may even have access to coal or natural gas deposits that can be used as alternative pizza oven heating fuels. Many of the newer pizza farms are experimenting with alternative energy, such as installing wind turbines in the fields, to be more green. According to a 2005 article in USA Today, there are several such farms in the United States.
Grilled Meat Lover's Pizzadillas
This is something I made for my friend Jim Manz's birthday earlier this year. We were all pretty happy with the results.
x4-6 tomato tortilla wraps (8-10 inches across)
1 lb shredded mozzarella cheese or a pizza cheese blend
1 bottle of your favorite marinara or alfredo sauce
1 lb ground Italian sausage
12 slices of bacon
1 package of small pepperoni slices (8 ounces)
1 package of salami (8 ounces)
minced garlic
oregano
Brown the sausage, fry the bacon, and set them aside in bowls lined with paper towels to absorb the grease. Chop the bacon to bits. Next, fire up the grill or cook the bacon and sausage on the stove while the grill is heating. Set the tortillas on the grill once its hot, brush them with the sauce, sprinkle them with cheese, then lay in the bacon, sausage, pepperoni, and salami. Add in whatever amount of garlic and oregano you like. Once the cheese is melting, fold the tortilla in half, and flip it over. Let it cook for a couple of minutes, remove them, and cut each into thirds, then serve.
Serves: 4-6
Heat scale: None
The following two tabs change content below.
Managing Editor | Mark is a freelance journalist based out of Los Angeles. He's our Do-It-Yourself specialist, and happily agrees to try pretty much every twisted project we come up with.
Latest posts by Mark Masker (see all)