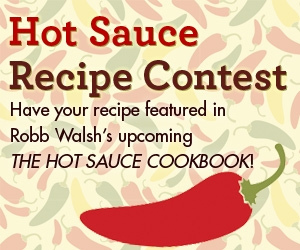 If you put enough ketchup or hot sauce on anything, it magically becomes edible. Maybe that's why after more than 20 years of judging the Austin Chronicle Hot Sauce Contest, Robb Walsh set out to write The Hot Sauce Cookbook. He's realized there's a whole world of hot sauce recipes out there waiting to be discovered like some spicy pirate treasure in the ocean, only on land, and without any annoying curses on it.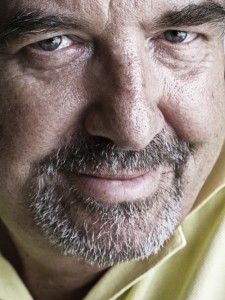 So Robb, who's the author of Texas Eats and The Tex-Mex Cookbook, among other books, threw down the gauntlet. He's holding a contest to find the most inventive recipes for pepper sauces or dishes using hot sauce. All of the entries must be submitted to the contest page at The Recipe Club's Facebook page. The winners will get their recipe published in his cookbook–slated for Spring 2013–among other prizes. For inspiration, check out The Recipe Club's Hot Sauce Pinterest board with loads of creative ways to cook with hot sauce. Hurry, the deadline for submitting is June 15!
The following two tabs change content below.
Managing Editor | Mark is a freelance journalist based out of Los Angeles. He's our Do-It-Yourself specialist, and happily agrees to try pretty much every twisted project we come up with.
Latest posts by Mark Masker (see all)