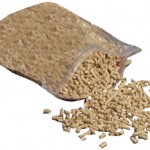 If you've been thinking about buying a pellet smoker, you should really check out this story on our parent site written by Mike Stines. He goes into great detail all about them.
The following two tabs change content below.
Managing Editor | Mark is a freelance journalist based out of Los Angeles. He's our Do-It-Yourself specialist, and happily agrees to try pretty much every twisted project we come up with.
Latest posts by Mark Masker (see all)