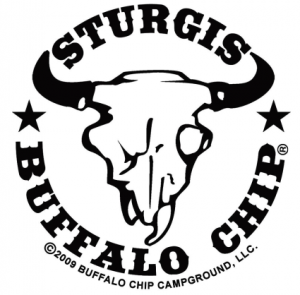 This year, the largest motorcycle rally in the world kicks off early with a chili contest at the Buffalo Chip Sturgis. If you're riding out to the Sturgis motorcycle rally a little early this year and you want a little fire in your belly before the crowd hits max capacity, it'll be a great chance for you to do just that. Especially if, like me, you love the idea of motorcycles and buffalo chili.
The Sturgis Buffalo Chip invites area chili connoisseurs and cooks to the inaugural Chipster Thundering Buffalo Chili Cook-Off on Saturday, Aug. 3. This event is part of the Chip's newest attraction, the Outdoor Rendezvous, which runs Friday, Aug. 2 through Sunday, Aug. 4 on the East end of the Sturgis campground. The outdoor expo is free to the public and for a $5 donation to the Meals On Wheels guests can sample all of the chili cook-off flavors, as event proceeds benefit the Meals on Wheels program of Western South Dakota Senior Services. Registration is still open compete in the Buffalo Chili Cookoff .
The Western Buffalo Company brings local flavor to this competition by providing South Dakota buffalo for each contestant to feature as the main ingredient in his or her pot. Chili preparation occurs on site beginning at 10 am, with the event opening for sampling from 4-6 pm. Guests may sample as many of the contestants' chili recipes as they would like, then vote for their favorites.
Both trained and amateur cooks are encouraged to participate. Prizes will be awarded for the top three places and for as best decorated chili cook-off kitchen display. To participating in the Chipster Thundering Buffalo Chili Cook-Off, contact Marcia Mayer with the Rapid City Meals on Wheels program at marciamayer@rushmore.com or 605-394-6002.
In addition to the Chipster Thundering Buffalo Chili Cook-Off, the Buffalo Chip's Outdoor Rendezvous offers a variety of specialty vendors, a barbecue competition, and special appearances by Xtreme Shooter, Patrick Flanigan, and drag racer, Andie Gaskins. The outdoor expo outdoor oriented events are just a taste of the Sturgis Buffalo Chip's nine-day Motorcycle and Music Festival which also includes the Motorcycles As Art exhibit, not to mention performances from bands including Queensrÿche, The Cult, ZZ Top, Halestorm, Buckcherry, Pop Evil and more.
Campground admission passes may be purchased for the entire festival or any portion thereof by visiting the Buffalo Chip's website. Concerts are free with camping, and passes also grant guests access to the Bikini Beach swim paradise, 25 bars, thrilling exhibits, and outrageous events. The 32nd annual Sturgis Buffalo Chip Motorcycle and Music Festival runs July 29 through Aug. 11, 2013. More details are available at the Buffalo Chip's website or by calling (605) 347-9000.
The following two tabs change content below.
Managing Editor | Mark is a freelance journalist based out of Los Angeles. He's our Do-It-Yourself specialist, and happily agrees to try pretty much every twisted project we come up with.
Latest posts by Mark Masker (see all)