With so much going on the worlds of barbecue and hot sauce, I'm starting a weekly news department to keep track of events and products you might want to know about. This is the first go-around so I'm keeping it short and sweet as we build up content.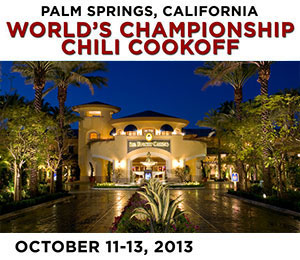 World's Championship Chili Cookoff: October 11-13
The ICS World's Championship Chili Cookoff is taking place Spa Resort Casino in Palm Springs, CA right now. Not only that, thirteen of theICS Homestyle winners are making the trip to Palm Springs and will be seeded to the final table. If you're anywhere near this area and you love chili, you'll want to at least stop by. Moreover, the ICS is holding a Certified Chili Judges class there Friday, October 11, 2013, from 7:30am to 10:30am. Class isn't mandatory and certification isn't required to judge at the 2013 WCCC but if you plan on competing, taking one is a good idea to figure out what judges look for in a winning chili. Walk ins will be accepted. ICS will be adding additional classes in other areas of the country as the instructors are trained. For more info on both the championship and classes, go here.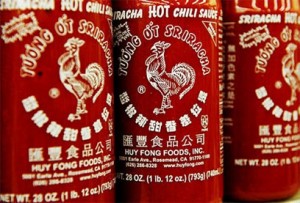 LA Heat: Sriracha Style
Sriracha has gotten so popular that not only does it get its own documentary, it's also getting its own festival in Los Angeles October 27th. You can catch the festivities at Lot 613 in Downtown LA's Arts District from 3 to 6 pm. Randy Clemens, author of "The Sriracha Cookbook" and "The Veggie-Lover's Sriracha Cookbook," will be co-hosting the event with Joshua Lurie of Food GPS. There'll also be cold brew from Eagle Rock Brewery, Beachwood BBQ & Brewing, and Firestone Walker Brewing Co. Chefs will be on hand putting Sriracha through its culinary paces. Tickets are $49 and you can get them here.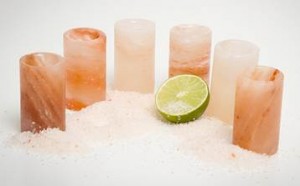 Fresh from the Himalayas: Salt Shot Glasses
If salting the rim of a glass is too much work for you (and you want to show off), you might want to give these a shot. Made from food-grade Himalayan pink salt, they sport the look of translucent rose quartz. The company says these glasses are "perfect for tequila, the cup will give a salty twinge to your taste buds, but with a more nuanced flavor than ordinary table salt." They also tell us that salt is naturally anti-bacterial, so these glasses require little maintenance and won't simply dissolve away after one shot. Seeing as how salt is all water soluble, sticking them in the dishwasher is probably a bad idea. You can get them here.
The following two tabs change content below.
Managing Editor | Mark is a freelance journalist based out of Los Angeles. He's our Do-It-Yourself specialist, and happily agrees to try pretty much every twisted project we come up with.
Latest posts by Mark Masker (see all)