My post-Vegas food coma (aka, the itis) finally ended so I'm back at the keyboard writing about motorcycles and food again. Woohoo! We're starting the week off with Hot News and it's all about reapers, roosters, and ribs.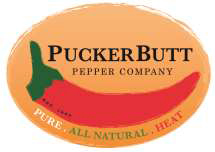 Fear the Reaper
Last week, Guinness named Smokin' Ed Currie's Carolina Reaper the world's hottest chile pepper. According to Guinness, the submitted Carolina Reaper averaged 1,569,383 SHU (Scoville Heat Units) and hit a recent peak over 2.2 milion SHU. You can get the full story at his Puckerbutt Pepper Company's website.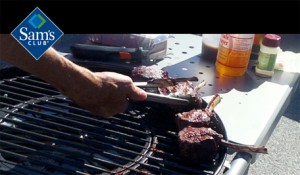 Le Tour de Pork
Earlier this month, the third annual Sam's Club National BBQ Tour ended its coast-to-coast run, hitting cities familiar and new alike. Congrats to the top ten final standings for the 2013 season:
1. Killer B's BBQ
2. Iowa's Smokey D's BBQ
3. Pigskin BBQ
4. Lucky's Q
5. Moonswiners
6. 3 Eyz BBQ
7. ZBQ
8. Second City Smoke
9. Outlaw Hawgs BBQ
10. TippyCanoe BBQ Crew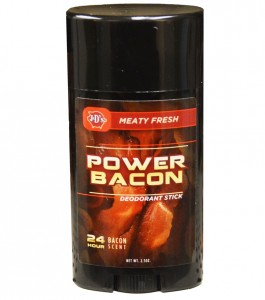 A Meaty Deodorant, and She Likes it, Too
J&D's Power Bacon Deodorant–for when you sweat like a pig. Finally, I can stop rubbing bacon under my arms in order to smell like cured pork. Power Bacon is the Meaty Fresh evolution of J&D's meat flavored and scented health and beauty products division. Designed specifically for people with active lifestyles, this stuff supposedly provides 24 hours of bacon scent to your armpits or, um, wherever else you like to apply deodorant. It's available here for $9.99 per stick.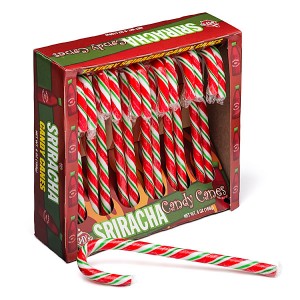 How the Rooster Saved Christmas
Somewhere in Canada, a demented individual came up with the great idea of Sriracha Candy Canes. The savior of bland food is now a fiery candy cane, great for tricking your unsuspecting friends (and children, if you're that mean) or enjoying after a tasty bento box.  Rumor has it that these are pretty great crushed and served over ice cream or used as as a spicy-sweet holiday cocktail stirrer.
Each box has 12 individually wrapped Sriracha Candy Canes and are proudly made in the People's Republic of Canada. You can buy them here at $7.99 for a 12-pack. They're also available at retailers like Cost Plus World Markets, Urban Outfitters, and ThinkGeek.com.
The following two tabs change content below.
Managing Editor | Mark is a freelance journalist based out of Los Angeles. He's our Do-It-Yourself specialist, and happily agrees to try pretty much every twisted project we come up with.
Latest posts by Mark Masker (see all)