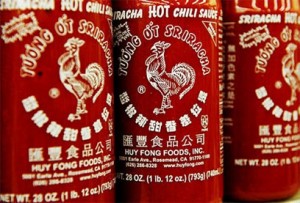 Judge Drops the Hammer on Sriracha
In the latest round of legal flak aimed at Sriracha, a California judge has ruled in favor of the town of Irwindale. He decreed that the factory stop making "anything that causes odors" at Sriracha's Irwindale facility. What this means to us hot sauce lovers possibly is less Sriracha on store shelves next year. Considering the sauce has gotten so popular Subway makes a Sriracha Chicken Melt sammich, this is kind of a big deal. Judge Robert H. O'Brien filing says, "[Huy Fong Foods] is to immediately make changes in its site operations reducing odors and the potential for odors" consistent with the city's air quality mitigation measures. The factory processes fresh chilies for three months out of the year.

Huntspoint.com and BBQ Guru Bring Home the Big Win
Teams supplied by Huntspoint.com captured the overall BBQ World Championship as well as the World Rib Champion title at the World Food Championships in Las Vegas. A total of five teams took Huntspoint.com meat to the Barbeque division of the World Food Championships, held November 7-10 in Las Vegas. Team BBQ Guru, the house team of the makers of the BBQ Guru line of barbeque temperature controls, won the World Rib Championship with Huntspoint.com's Hatfield Ribs. BBQ Guru and Huntspoint.com have also set up a new site which features BBQ Guru's competition provenfavorites from the Huntspoint.com lineup.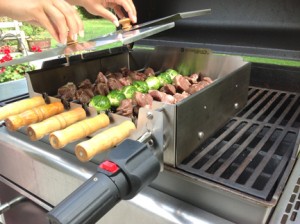 Just in Time for Christmas: Motorized Skewers from Spinarri AutoSkewers
Ever on the watch for cool new gadgets for grilling, we came across Spinarri's Model 543 a couple of weeks ago. It's  a motorized way to rotate multiple skewers on an existing barbecue grill. "We are a small team who enjoys good food and good company," says Bryan Hunter, President of Spinarri AutoSkewers. "We figured out a way to barbecue effortlessly without having to stand over the grill and we want to share this with everyone who enjoys to barbecue." The idea was developed in the freezing North American winter. The team started in the garage making many prototypes. Countless hours went into hand cutting and filing metal by hand to perfect the design. The final prototype controlled the skewers perfectly and solved the problem of heat management in the chamber to combat the harsh winter temperatures. Spinarri Model 543 rotates up to five 18-inch stainless steel skewers. The Spinarri 543 is available now at their website and here for $175.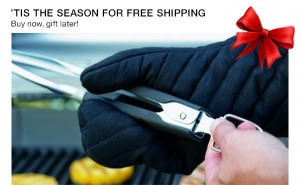 Free Holiday Shipping from Weber
Shop Weber's website for your grilling needs through December 8th and you can enjoy free shipping. The company not only has its famous grills but also a full line of goodies from tongs, mitts, and timers to cookbooks. Click here for more information.


…and Don't Forget Our Own Cyber Monday Special
If you're thinking about getting a booth at the 2014 National Fiery Foods and Barbecue Show, you can get in on our Cyber Monday deal. If you buy a booth and pay in full you will receive a free enhanced show program booth listing, a $50 dollar value.If you have a booth already in the the show, 20% off any show program purchases of enhanced listings and ads. Can't make the show? Please enjoy 15% off all show program ads. To purchase a booth please click here. To purchase ads or enhanced listings, please contact Emily DeWitt-Cisneros at (505) 873-8680  during business hours 11/29-12/2, 9am-5pm MST.
The following two tabs change content below.
Managing Editor | Mark is a freelance journalist based out of Los Angeles. He's our Do-It-Yourself specialist, and happily agrees to try pretty much every twisted project we come up with.
Latest posts by Mark Masker (see all)