Why wouldn't you try making your own salsa or hot sauce? Our cousin, the Fiery Foods & Barbecue SuperSite, has all kinds of useful information on smoke, spice, and heat. Here are three articles from it to get you started cranking out your own custom fire.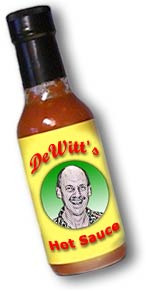 How to Make Hot Sauces
Back in 1996, Dave DeWitt and Chuck Evans wrote an entire book on this subject, The Hot Sauce Bible. It's out of print now, but Dave and Chuck turned some of the files and recipes from that tome into this article for the site. The story is a selection on commercial manufacturing, along with some recipes for attempting to duplicate some of the classic hot sauces.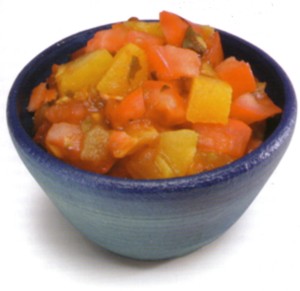 Nancy's Fiery Fare: Salsas!
Not only is Nancy Gerlach's salsa piece a great overview of salsas in general, it also had four really interesting recipes at the end. Namely, Southwest Salsa Soup, Noodle and Shrimp Salad with Oriental Cucumber Salsa, Oven Baked Quesadillas with Roasted Corn and Turtle Bean Salsa, Empanaditas with Mango Banana Habanero Salsa.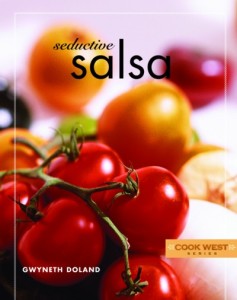 Making Traditional and Innovative Salsas from Scratch
This is an excerpt from editor Gwyneth Doland's book, Seductive Salsa, published in 2007. She warms us up with a little history and background, then hits us with recipes calling for roasting tomatoes, onions and chiles in order to "bring out another level of flavor that is especially appealing." Skipping these extra steps is a huge no-no for the recipes in this story, which include Confetti Dill Salsa, Salsa Roja de Molcajete, Salsa Verde de Molcajete, Japanese Cucumber Salsa, Guacamole de Molcajete, and more.
The following two tabs change content below.
Managing Editor | Mark is a freelance journalist based out of Los Angeles. He's our Do-It-Yourself specialist, and happily agrees to try pretty much every twisted project we come up with.
Latest posts by Mark Masker (see all)