Interesting week for news. With summer in full swing, we have three of the season's big B's represented: beef, beer, and boats. Having just enjoyed all three on my recent visit back home to Alaska, this seems strangely appropriate somehow.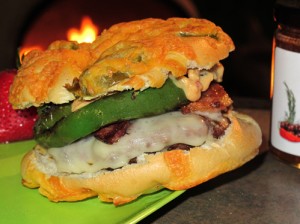 Cash Cows
Earlier this month, cattle futures rocketed to an all-time high due to tight supplies as grilling season kicks into full throttle. What does that mean for you? Well, the U.S cattle herd was at a 63-year low in January. Fewer cattle, high demand, means higher beef prices. You can get the full story here.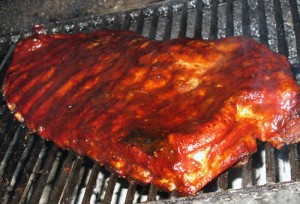 Beer Battle in Wine Country
Californian's Napa Valley isn't exactly known for its suds but that isn't stopping two of Napa Valley's best chefs from going head-to-head June 29th at the Napa Valley BBQ & Beer Battle. The throwdown takes place at the Napa Valley Marriott with Joey Ray and Jonathan Bodnar facing off to make the better 'cue. Tickets for this fundraiser are $64.29 plus tax. For more info, go here.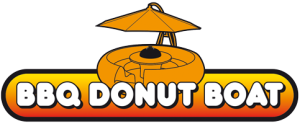 The 'Cue Boat, Soon will be Making Another Runnnnn…
Boating isn't what I had in mind when I searched "barbecue donuts" on this here Internet. Still, that's what I found. For a mere 397 bucks per three hours, you can rent one of these donut-shaped boats with a kettle grill set in the center. I wonder what happens when a power boat's wake hits one. Check them out at the company's website.

"You're traveling through another dimension, a dimension not only of sight and sound…"
…but of grilling. Namely, Grill Zone. This Canadian barbecue and grilling parts store recently launched a new estore specializing in replacement grill parts and accessories. The idea is to offer customers the repair parts and grill maintenance advice they need to maximize the longevity of their grills. Here's the link to their site.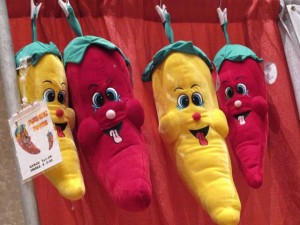 I Hear there's a Party in Your Mouth…
…or at least that's how it seemed for the 1000 people in Copenhagen who simultaneously chowed down on as many bhut jolokia peppers. "Party" might be a bad description, though. "Agonizing lava fest" is much more accurate. Too wordy, though. Self-named Chile Klaus Claus Kilgaard came up with the idea and apparently found 999 other suckers willing to join him. Read more about it and see the videos here.
Have a chile pepper or barbecue news item for us? Message it to us on our Facebook page.
The following two tabs change content below.
Managing Editor | Mark is a freelance journalist based out of Los Angeles. He's our Do-It-Yourself specialist, and happily agrees to try pretty much every twisted project we come up with.
Latest posts by Mark Masker (see all)