In rock band terms, hot sauce and peppers are going so mainstream it's almost as if they've sold out. When McDonald's and its fast food ilk are all running McChipotle this and that, it's time for the cool kids who were chileheads before everyone was doing it to branch out. Gene splicing spicy with sweet is an awesome way to do just that. Here are some ideas from the Supersite to kick start your noggin into high gear.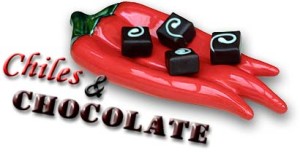 Chiles and Chocolate
The culinary mating of hot chiles and chocolate revealed itself to Dave DeWitt in the mercado in Oaxaca, where the molinos–grinding mills–in adjacent stalls were processing cacao beans in one stall and mole paste with chiles in the other. Dave delved into the history these two foods have together in this story. He also ended it on a sweet note with recipes for The Great Montezuma Hot Chocolate, Double Trouble Chocolate Truffles, Tangy Truffles, White Chocolate Ancho Chile Ice Cream, and more.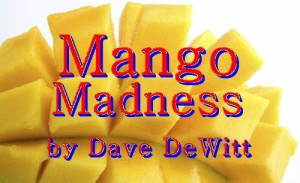 Mango Madness!
Seriously, this story is as much for mango geeks as chileheads. Not only is this article full to bursting with mango info, it finishes with some great ways to meld it with some damn hot spicy peppers (nobody in their right mind calls a scotch bonnet pepper "mild"). Pineapple-Mango Salsa Soup, a mango chutney, and Beef Kabobs Tropicale are just some of the surprises here you can add to your fiery foods arsenal.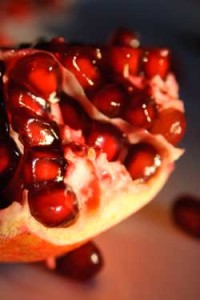 Pomegranate Passion
When Lois Manno teamed antioxidants and capsaicin in this story, it's a wonder the combined health benefits didn't turn her back into a baby. If you want to try this dynamic duo yourself, her pomegranate chicken and Asian shrimp salsa with pomegranate vinaigrette can hook you up.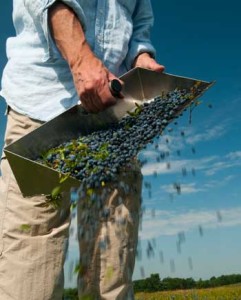 Blazing Blueberries
For as much as I love pomegranates my inner lazy bastard hates them. He's much more of a blueberry man. This story is much more of Slacker Mark's speed: super-heated superfood that he doesn't have to pick apart to get to the yummy. From blueberry cobbler with spicy biscuits to quinoa salad with wild blueberries, the recipes with this piece run a gamut from indulgent to health conscious.
The following two tabs change content below.
Managing Editor | Mark is a freelance journalist based out of Los Angeles. He's our Do-It-Yourself specialist, and happily agrees to try pretty much every twisted project we come up with.
Latest posts by Mark Masker (see all)