Sometimes we get slow news weeks and I have to save up items just to give people a decent-sized post. This is not one of those weeks. From food competitions to seaweed beer and Doritos Roulette, there's a lot to talk about.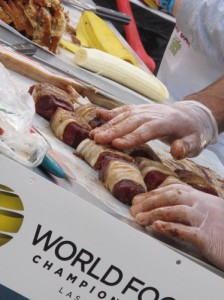 FYI: WFC Hits TV
On July 10th, the World Food Championships started airing on FYI Network. The competition kicked off with the hamburger contest, this week I get to see a replay of my buddy Doug Keiles in the bacon event. You can catch the action starting tonight. Check local listings for showtimes or for those of you living in THIS century, hit the "Guide" button on your remote and go from there. Get more information here.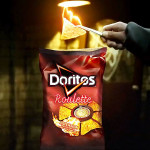 Flushin' Roulette
If you need a little color in your face, Doritos has just the game for you: Doritos Roulette. Special bags of nacho Doritos contain the normal nacho flavor but one of every eight chips is supposedly hot spiced to the roof. Normally, I never mix Doritos and milk, but here it might not be bad to have a glass on hand. Doritos Roulette bags are now only available in Canada, but who knows? Maybe they'll make their way here, too. See the really bizarre ad here.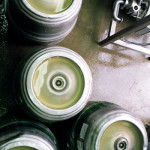 Strange Brew: Seaweed Beer
Maine-based Marshall Wharf isn't shy about mixing it up when it comes to imaginative brewing, local oysters, jalapeno, and habanero have all made their ways into the company's products. Seaweed, though, was a new one to me. The idea hit company owner David Carlson when he found Kelpie, a Scottish beer made from seaweed. Taking inspiration from the same people that gave the world haggis, he's come up with Marshall Wharf's own take on the stuff. Check out the full story.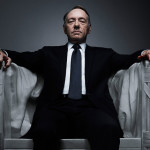 House of Carbs: Win BBQ with Kevin Spacey
Kevin Spacey's latest big gig is starring on Netfilx's House of Cards. Now you can enter this contest for the chance to hangout out with Spacey and showrunner Beau Willimon on the show's set. Oh, and you also get barbecue lunch and to rehearse a scene with Spacey. Flight and hotel for two are also part of the bargain. Every entry supports the Geffen Playhouse and the Old Vic Theatre. You can find the terms here.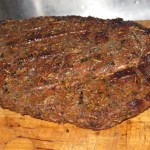 Send in the Clones
So who wants a cloneburger? Trans Ova Genetics produces over 100 cloned cows a year, not just for beef but also for dairy and breeding purposes. The practice is surrounded by controversy with plenty of people for and against it. Follow this link for more information.

Roamin' Meal: Food Truck Academy
If you're looking to start a food truck or cart, Roam Food Truck Academy offers practical education. It's a sub-event held in conjunction with The Western Foodservice & Hospitality Expo on Monday, August 18th in Anaheim, CA as well as the Florida Restaurant & Lodging Show on Monday, September 8th in Orlando, FL. Both of academies are produced and sponsored by Urban Expositions. Roam Mobile Food Conference, held in San Antonio, TX, November 8-9, 2014, is the first North American-wide industry conference serving the specific needs of mobile vendors. To register for the Anaheim course, go here. For Florida, follow this link.

KCBS Gives Back with the 100KCBS Meals Mission
This year, KCBS is pleased to announce the 100KCBS Meals Mission to help feed the homeless and hungry throughout America with 100,000 BBQ meals being donated. By working with and mobilizing BBQ lovers across the country, from volunteers and attendees to teams at sanctioned events, KCBS will be purchasing Boston pork butts for participating teams at select events to assist in the collection of food in order to make this charitable effort possible. Go here for more information.

Match Game: 2014
If McCormick's seasonings are your go-to flavor for beef, you could get paid. This summer, pitmasters from around the country will compete in the first-ever McCormick Grill Mates and KCBS Match-Up, a multi-series competition to see who can master the flame using the bold and unique flavors of McCormick Grill Mates Montreal Steak Seasoning. Competing teams must create a winning dish using any beef of their choice and Grill Mates Montreal Steak Seasoning. The top three teams from each of the four events will win prize money. To register, visit here.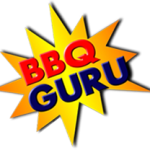 Are you up for the BBQ Guru Challenge?
KCBS, in partnership with BBQ Guru, unveiled a brand new partner program for the 2014 season – the BBQ Guru Challenge. Traveling alongside of the Great American Cookout to 10 select events, the BBQ Guru Challenge will be offering bonus cash prizes to the two registered teams who place the highest, using select BBQ Guru products. There are still 5 more events this series, so if you're up for the challenge, register here.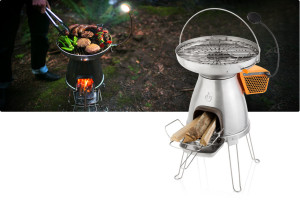 Fire Good, Dead Phone Bad
When I'm grilling, the last thing on my mind is charging my damn cell phone. Maybe that's why every once in awhile I find myself going, "Crap, my phone's gonna die soon and I need my alarm to time cooking. Why didn't I charge the bloody thing?" The BioLite BaseCamp is a complete off-grid cooking and energy solution for group grilling, powered by wood. Using only fallen branches or small pieces of firewood, you can make wood-fired meals and charge your devices all at the same time. It's a smart alternative to fossil-fueled stoves, creating an elevated cooking fire that burns smarter than any campfire you're used to. Get more info at their website.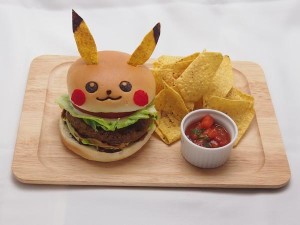 Pika Pika? Pika-chewwww!!!
I don't know what the hell a pop-up cafe is, but there's one in Tokyo serving up this Pikachu teryaki burger in honor of the Pokemon the Movie XY's impending release. Here I thought the world had outgrown creepy androgynous little monsters. I was wrong. See the whole weird story with a side of fries here.
The following two tabs change content below.
Managing Editor | Mark is a freelance journalist based out of Los Angeles. He's our Do-It-Yourself specialist, and happily agrees to try pretty much every twisted project we come up with.
Latest posts by Mark Masker (see all)