There are a ton of great Labor Day grill recipe ideas on the SuperSite. Here's a four course list of a few of them to take you from spicy appetizers into a barbecued dessert coma for the finish.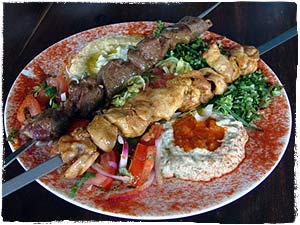 Spicy Grilled Appetizers
Last I checked, grills weren't microwave ovens. Firing up the grates is the opening ritual we use to work magic in smoke and fire. It's slow love, not a quickie. While your guests are waiting for the main course this Labor Day, you need a little foreplay. That's why we have appetizers. Dave DeWitt and Nancy Gerlach compiled this hit list of spicy toys to keep your guests happy while waiting for the entree. Skewered Spiced Peruvian Beef and Chicken (Anticuchos), Grilled Shrimp Cocktail Mazatlan-Style, and New Mexican Three-Chile Wings of Fire are just three of the ideas they have for you here.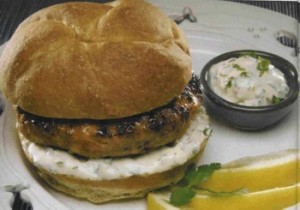 Spicy Burgers on the Grill
Gwyneth Doland's treatise on the hamburger not only includes some general tips on getting the most out of even an overdone patty and bun, it's also a great primer on spicy burgers. That's mostly due to its recipes like chipotle elk burgers, guacamole salmon burgers with cilantro mayo, and taco burgers with chile con queso, for starters. Get started here.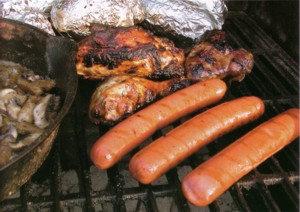 Dog Days of Summer
Mike Stines went deep into the world of hot dogs for this guide to frankfurters. If grilled dogs are on your menu Labor Day (or any other day, honestly), do yourself a favor and read this story. It starts off with a guide to who makes what kind of hot dogs where, then throws down with some great recipes that liven up the classic go-to meat we call hot dogs. Up your hot dog game here.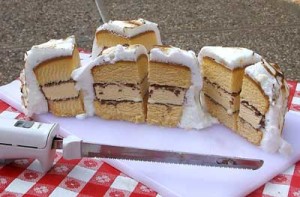 Barbecued Desserts
The last course in this grillfest comes to us courtesy of Rick Browne. You've all filled up on fiery appetizers, burgers, and dogs. Once the food coma wears off just a touch, though, it's time for dessert. There's no reason you can't satisfy your sweet tooth over hot coals, as Rick shows us in this story. Not only does he cover BBQ American Apple Pie, you'll also find Barbecued Ice Cream, White Chocolate and Orange Souffle, and Grilled Avocado with Strawberry-Mango Salsa among the end games to try on your grill, here.
The following two tabs change content below.
Managing Editor | Mark is a freelance journalist based out of Los Angeles. He's our Do-It-Yourself specialist, and happily agrees to try pretty much every twisted project we come up with.
Latest posts by Mark Masker (see all)