Happy Labor Day Weekend, everybody. This week's Hot News covers grilling with lava, Toby Keith, and Chicago's invasion of Texas. Here we go…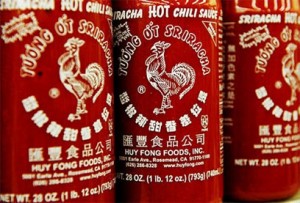 Sriracha on Tour
Following its victory over the City of Irwindale, Huy Fong Foods expanded public tours of its Sriracha facility. Not only is this a chance for anyone to see how cock sauce is made, it's a great way for the company to (hopefully) dispel the naysayers who've accused the Sriracha factory of noxious fumes brought on by grinding so many peppers and so much garlic into so much yummy. We all know the only noxious fumes for Sriracha is responsible are the ones emitted by its consumers. Get the full story here.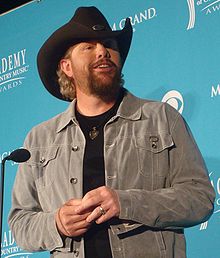 The Ice Man Cometh
You may already know about country star Toby Keith's I Love this Bar & Grill chain, but if jalapeno Spam on Texas Toast is your thing, and you're in Norman, Oklahoma, you may want to try his new Big Dog Daddy's Icehouse. Find out more here.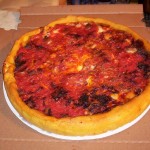 Deep Dish in the Heart of Texas
Back in 1943, a Texan named Ike Sewell co-launched the deep dish pizza in Chicago. Years passed and some of his employees branched out with pizzerias of their own, bringing the popular style with them. Gino's East was one of those joints and now its invading ol' Ike's home state. Gino's East has established a beach head in Austin and plans to expand even further into Texas. For more info, go here.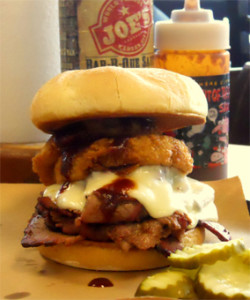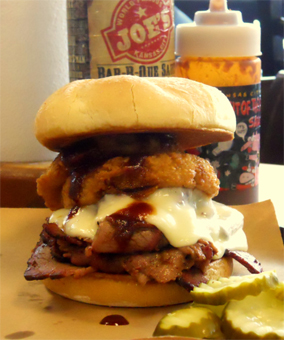 Identity Crisis
Everyone knows Kansas City takes its barbecue pretty seriously. I didn't know what that really meant until I found out that iconic local 'cue house Oklahoma Joe's is dropping the Oklahoma from its name in order to make the locals happy. The new name? Joe's Kansas City Barbecue. Click here to find out more.
Cow vs. the Volcano
Syracuse professors Robert Wysocki and Jeff Karson grill their meat over one of the hottest materials in the world: lava. It's not that they live near a volcano; part of their research runs into the fluid dynamics of lava. Translation: they get to play with a little bronze furnace that liquifies basalt, then watch it flow. Not content to just watch red-hot liquid rock run like maple syrup, they got in their heads to grill ribeye steaks and corn over it. Get the full story and watch the video here.
The following two tabs change content below.
Managing Editor | Mark is a freelance journalist based out of Los Angeles. He's our Do-It-Yourself specialist, and happily agrees to try pretty much every twisted project we come up with.
Latest posts by Mark Masker (see all)