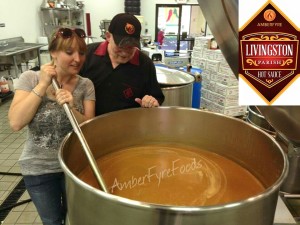 If you've run into CaJohn Hard on the hot sauce show circuit, you know he's partnered up with Amber Button for the AmberFyre product line. I've really liked what's come out of that team up so far, especially the black cherry bourbon barbecue sauce. That said, Amber herself was an unknown to me. CaJohn isn't one to join forces with just anybody, so I called her up this week for an interview on AmberFyre and her adventures in spicy.
BB: What's your culinary background?
AB: "Basically, I've been a housewife and mother for some time. One of my favorite things to make is soup; I've always enjoyed the kitchen. I started growing peppers in my yard. The day the Carolina Reaper came out for sale as seeds, I jumped on them, then decided to make hot sauce with them. People like it. I entered an online contest where the sauce did very well. Then I started going to chile conventions and expos, that's where I met CaJohn. We talked on FB back and forth and I asked to send my sauce to him. He said that would be great, he was impressed, and loved it. I asked him if I should pursue this. He said he'd help me out with anything I wanted to know. That's how I got into the sauce business, I'm obsessed with it, and that's where I am now."
BB: What was your first product?
AB: "Virgin Mary Hot Sauce. It had a pretty cool image on it, I hired an artist to do a label once I took it to market. It's a Carolina Reaper-based tomato sauce. A mild reaper sauce."
BB: Why hot sauce and spicy? What draws you to them?
AB: "You know, when I started growing reapers, I had to try one. I think I was one of the first to have a ripe reaper and decided to eat it on YouTube. It was a crazy endorphine rush. After that, I was hooked. Before that, I could take it or leave it. I was also big into baking. It was a transition for me. I added chiles to chocolate frosting, brownies, anything that would work together, peanut butter frosting. That worked better than I expected. After that, I realized chiles were a great way to lose weight where baking was a great way to gain it (laughs)."
BB: What do you like in a hot sauce or rub when you create it?
AB: "Hmm. Depends on what I'm creating it for. I think a lot of sauces get overlooked because they get used in the wrong place. The cliché flavor first, heat later holds true. I love all kinds of sauces. Depends on what using it for."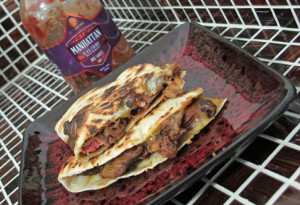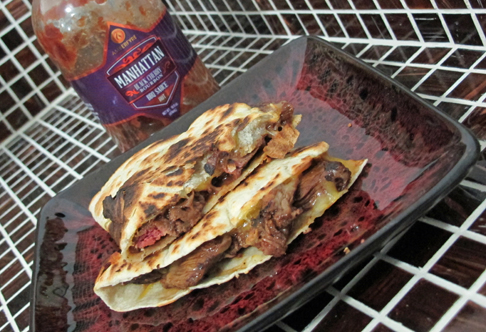 BB: What would you like mentioned?
AB: "Well, the black cherry bourbon barbecue sauce has won awards now. I'm very proud of it. Everything has an award now and I'm very proud of that."
BB: What's been the most challenging part of bringing your products to the public?
AB: "Pushing the stuff over the phone to distributors. I'm great behind the booth but I need to bear down on getting on the phone. I think if I focus on that more I can get in with a few more places."
BB: What do you like most about the industry?
AB: "What isn't there to like about the industry? I love traveling to the shows and meeting people from all over the country. I love trying all the sauces, things you'd never envision. You end up thinking, 'Wow that's fantastic, how did you ever think of it?' I'm not good at the food photography aspect, but I like that and the social aspect of it. Meeting people I might never get to meet has been wonderful."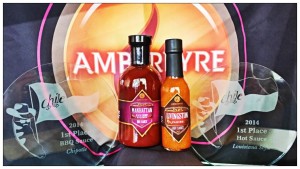 BB: What are your future plans?
AB: "I'm currently collaborating on AmberFyre with CaJohn, plus my Chicks and Salsa. I want to meld both companies into one and I'm taking control of one. Chicks and Salsa is phasing into AmberFyre."
You can find the full AmberFyre line here and check out the Facebook page here.
The following two tabs change content below.
Managing Editor | Mark is a freelance journalist based out of Los Angeles. He's our Do-It-Yourself specialist, and happily agrees to try pretty much every twisted project we come up with.
Latest posts by Mark Masker (see all)