By Dave DeWitt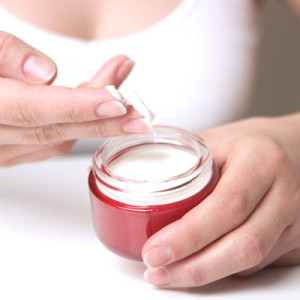 There are about 35 trademarked capsaicin creams and salves on the market, like Zostrix, Capzasin-HP Arthritis Relief Topical Analgesic Cream, Dolorac, Drs Cream, GNP Capsaicin, and so on. Most of these cost between $3.31 per ounce to more than $20 an ounce. Why waste your money when you can make it at home? Here's a recipe.
Infused Habanero Salve
2 tablespoons habanero powder (or more or less to adjust the heat)
2 cups sunflower oil (or canola oil)
1 1/2 ounces beeswax
In a saucepan, combine the powder and the oil. Cook over low heat for about 2 hours. Strain through a folded cheesecloth into a clear jar. To make a salve, add the beeswax and stir until creamy. Test some of the salve on the back of your hand to make sure it doesn't blister the skin, then apply to sore places as needed.
Yield: About 2 cups
The following two tabs change content below.
Publisher | Christened the "Pope of Peppers" by The New York Times, Dave DeWitt is a food historian and one of the foremost authorities in the world on chile peppers, spices, and spicy foods.
Latest posts by Dave DeWitt (see all)