Here's the Enchiladas Verdes con Chile Pasado recipe we served to our friends in Italy. In parentheses are the Italian ingredients we used as substitutes. I have also adjusted the recipe to serve four to six. Serve with refried beans and guacamole.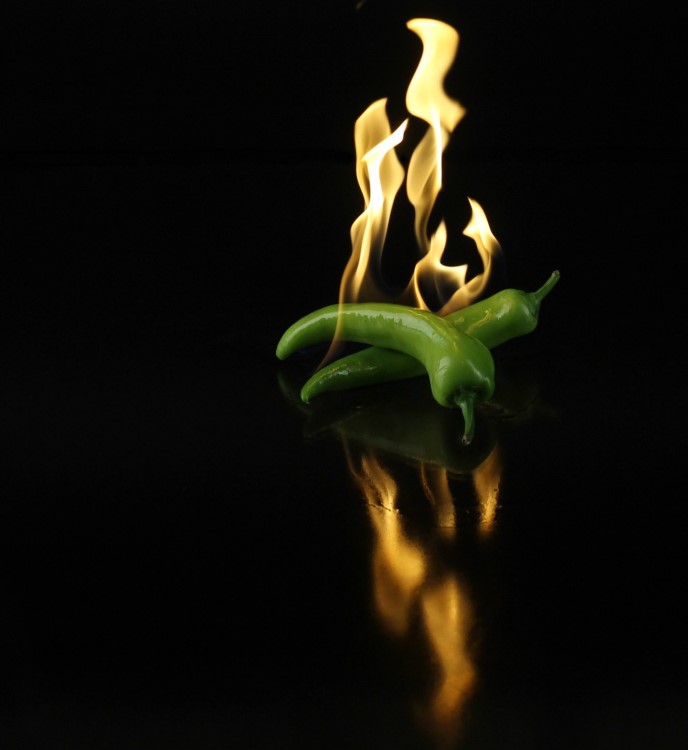 Enchiladas Verdes con Chile Pasado Ingredients
2 large chicken breasts
1 cup chicken stock
2 cups cream
6 ounces cream cheese (mascarpone)
3/4 cup finely chopped onions
1 ½ ounces chile pasado, reconstituted to make about 1 ½ cups, chopped
5 teaspoons minced cilantro (Italian parsley)
1 egg
1 ½ teaspoons salt
1/4 teaspoon freshly ground black pepper
3 tablespoons vegetable oil
1/3 cup freshly grated Parmesan cheese
Instructions
Place the chicken breasts and the stock in a pot and bring to a boil. Reduce the heat, cover the pot, and simmer for 20 minutes. Remove the breasts and reserve the stock. Remove the skin from the breasts and shred the meat into small pieces. In a bowl combine ½ cup of cream, the cream cheese, shredded chicken, and the onions and mix well with a wooden spoon.
Place the chile pasado in a blender and add the cilantro and 1/4 cup of the reserved chicken stock. Next, blend at high speed to form a smooth paste. Add the remaining 1 ½ cups of cream, the egg, and the salt and pepper and blend briefly. Remove the puree to a bowl.
Preheat the oven to 350 degrees F. In a skillet, heat the oil until hot. Using tongs, fry each tortilla in the oil for about 5 seconds a side so they are soft. If you overcook them, they will be tough. Drain each tortilla on paper towels. Place each tortilla on a plate and put about 1/4 cup of the chicken mixture in the middle. Smooth it out and roll up each tortilla into a thick cylinder. Place in a 8 by 12 inch glass baking dish, seam side down. When all of the tortillas are placed in a single layer, cover them with blended chile pasado puree and top with the Parmesan cheese.
Bake for about 15 minutes or until the cheese has melted and the enchiladas are also slightly browned on top. Serve immediately.
The following two tabs change content below.
Publisher | Christened the "Pope of Peppers" by The New York Times, Dave DeWitt is a food historian and one of the foremost authorities in the world on chile peppers, spices, and spicy foods.
Latest posts by Dave DeWitt (see all)