The word "machaca" derives from the verb machacar, to pound or crush, and that description of this meat dish is apt. The shredded meat is often used as a filling for burritos or chimichangas and is sometimes dried.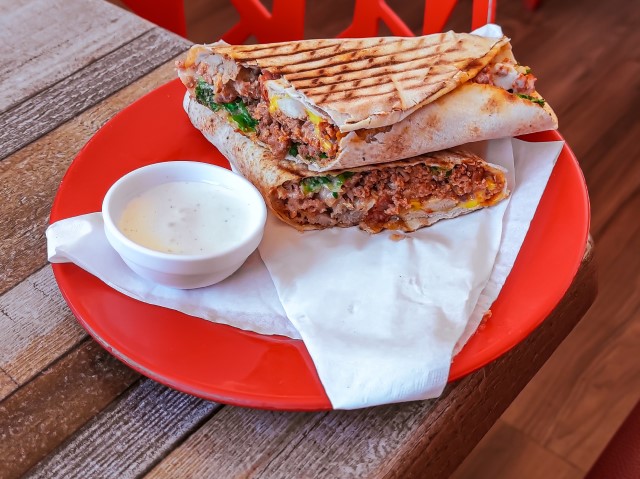 Machaca Sierra Madre Ingredients
3 pound arm roast
10 to 15 chiltepins, crushed
1 and 1/2 cups chopped green New Mexican chile, roasted, peeled, stems removed
1 cup tomatoes, peeled and chopped
1/2 cup onions, chopped
2 cloves garlic, minced
Instructions
Put the roast in a large pan and cover it with water. Bring to a boil, reduce heat, cover, and simmer until tender and until the meat starts to fall apart, about 3 or 4 hours. Check it periodically to make sure it doesn&rquo;t burn, adding more water if necessary.
Remove the roast from the pan and remove the fat. Remove the broth from the pan, chill, and remove the fat. Shred the roast with a fork.
Return the shredded meat and the defatted broth to the pan, add the remaining ingredients, and simmer until the meat has absorbed all the broth.
Serving Suggestions: Serve the meat wrapped in a flour tortilla along with shredded lettuce, chopped tomatoes, grated cheese, and sour cream, which would reduce the heat scale.
The following two tabs change content below.
Publisher | Christened the "Pope of Peppers" by The New York Times, Dave DeWitt is a food historian and one of the foremost authorities in the world on chile peppers, spices, and spicy foods.
Latest posts by Dave DeWitt (see all)