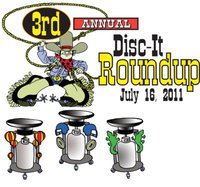 Nevin and the other nice folks at Disc-It are feverishly planning the 3rd Annual Disc-It Round Up in Albuquerque, New Mexico (home of the Disc-It Company). The cookoff will benefit the UNM Hospital Children's Miracle Network.
On Saturday, July 16 from noon to five, a group of specially-selected Disc-It Chefs will compete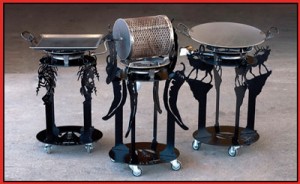 for top honors. Attendees try the food and vote for their favorites! The entry fee is just $10 for all you can eat – you can't go wrong!
The Round Up will be held at the Albuquerque Hard Rock Hotel, and includes live entertainment, door prizes a silent auction, and you can enter to win a Disc-It of your very own!
If you've never seen a Disc-It, think of a propane-fired outdoor wok large enough to cook for your entire clan, with attachments that allow you to roast chiles, cook pancakes on a griddle, and much more! Read about the Disc-It and watch tons of great cooking demos here.
The following two tabs change content below.
Lois Manno
Lois is the Editorial Director of the Burn! Blog and the Fiery Foods & BBQ SuperSite.
Latest posts by Lois Manno (see all)