The Kansas City Barbeque Society (KCBS) today announced its plans to host a world championship barbeque competition. The inaugural event will be an invitational contest exclusively for KCBS members and is scheduled for February 8th-9th, 2019 at the Arkansas State Fairgrounds in Little Rock, Arkansas.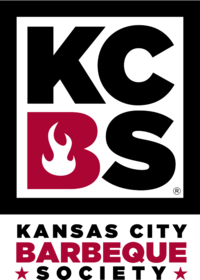 To qualify for the KCBS World Invitational Barbeque Championship, a team must have received a Grand Champion or Reserve Grand Champion award at a KCBS sanctioned contest within the previous calendar year or finish within the top 125 in the overall rankings at end of calendar year. Qualified team head cooks must be KCBS members in good standing. All International teams that have won Grand Champion and or Reserve Grand Champion in a KCBS- sanctioned contest are also eligible to compete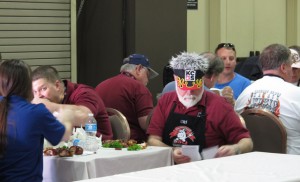 This is the first time KCBS is duly organizing and sanctioning a barbeque contest. Since 1985, KCBS has been the leader in setting the standard rules, regulations, and procedures for competition barbeque teams, judges and event organizers in barbeque and food sport contests around the globe. Each year, KCBS sanctions over 450 barbeque contests and provides training and certification for barbeque contest judges.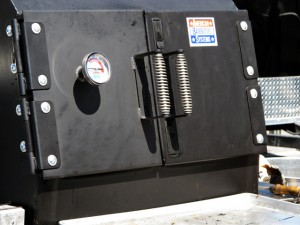 "We're thrilled to share details of what we've been planning and working towards for many months now," said Jason Cole, Event Chairman and member of the KCBS Board of Directors. "KCBS members will now have an unmatched annual invitational competition that determines the ultimate Grand Champion of KCBS pitmasters."
The KCBS Board carefully selected the date and location for the championship contest. Hosting the event in February allows the organization to invite the world's top competition teams based on the previous year results to the marquee event that determines the ultimate KCBS champion team. Additionally, the Board was mindful of previously scheduled KCBS-sanctioned contests and selected the February dates to avoid distracting from events that have worked diligently to build their barbeque competition and events. The Arkansas State Fairgrounds location was selected based on research and site visits conducted by the Board's Marketing Committee. The organization targeted locations in the central and southern United States based on ease of accessibility during seasonal travel conditions. The Marketing Committee scouted locations across Tennessee, Mississippi, Arkansas, and Louisiana.
KCBS will award $35,000 in prize money for this first annual World Invitational Barbeque Championship. Participants will compete for the championship title in the four meat categories – chicken, pork ribs, pork, and beef brisket – per the KCBS contest rules. The inaugural event will also include a KCBS-sanctioned National Steak Grilling Contest.
The new championship contest will become an annual event. As KCBS continues to grow, this new event aids in furthering its mission of promoting and enjoying barbeque worldwide. For more information, contact Jason Cole at jcole@kcbs.us
The following two tabs change content below.
Managing Editor | Mark is a freelance journalist based out of Los Angeles. He's our Do-It-Yourself specialist, and happily agrees to try pretty much every twisted project we come up with.
Latest posts by Mark Masker (see all)