Meatless barbecue. Barbecued people. Like a leprechaun on crack, this week's Hot News is short but lively. Story links in the titles.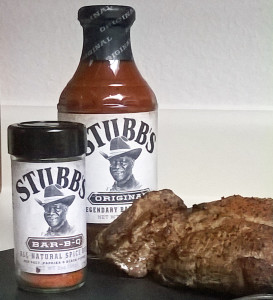 Stubb's B-B_Q Joint Keeps its Name
While the late CB Stubblefield was being inducted into the Barbecue Hall of Fame, the two parties that own his signature sauces and his restaurant were still fighting over his name. In the latest skirmish, the Downtown Austin restaurant, Stubb's B-B-Q got the right to keep being called that.
Killer BBQ Rampage
Filming has officially wrapped on a B-movie where the "B" stands for "barbecue." Killer BBQ is a horror flick that's title pretty well sums it up; peeps gettin' chowed on, yo. Don't look for it in theaters, though; the makers are aiming for a streaming service release instead.
An Elegant Dutch Oven, For a More Civilized Age
French cookware maker Le Creuset's latest adventure takes place in a galaxy far, far away. Or so they'd have us believe. The company is launching a collection of Star Wars-themed products. The franchise and the culinary arts are no strangers (
my pantry is proof of that
). This is pretty pricey cookery for theme products, though. At 450 bucks, the Han Solo roaster above isn't even the most expensive tool in the kitchen. That honor belongs to the $900 Dutch oven. Other offerings in the set are far more reasonable in price, though.
A Famous Dave's Puts Beyond Meat on the Menu
Earlier this year Burger King fell all over itself advertising their meatless Whopper with ads wherein amazed patrons can't believe how much the vegetarian offering tastes just like a real Whopper. I wasn't too impressed. It's not hard to make something taste like a pile of condiments and stale bread with a flavorless broiled patty in it. I could season and flame broil a urinal puck and make it taste like a Whopper too. Now, doing the same thing with good chain barbecue is another matter. The Colorado Springs Famous Dave's took the initiative and is now offering Beyond Meat fare including tacos, barbecue nachos, and more.
The following two tabs change content below.
Managing Editor | Mark is a freelance journalist based out of Los Angeles. He's our Do-It-Yourself specialist, and happily agrees to try pretty much every twisted project we come up with.
Latest posts by Mark Masker (see all)