So you've got this great sauce…truly great.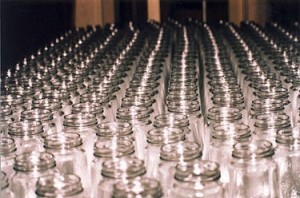 Maybe it's a rub, or jelly, or jerky—it's original, and it's your creation. You make up a batch and your friends beg you for some. In fact, they encourage you to quit your day job and go into the business full-time. Do you dare? Where would you start?
As much of a leap of faith as this seems, many people have done exactly that—launching micro-businesses from home, winning awards like the Scovies, selling products at the Fiery Foods & BBQ Show, then graduating to industrial kitchens, co-packers, and the like. Many eventually have the very satisfying experience of seeing their product on grocery store shelves. In the current unpredictable economic environment, people are taking more entrepreneurial risks—when the traditional paradigm of working for a large company and eventually retiring has failed so many of us, being an entrepreneur just doesn't seem as "risky" anymore. That being said, the road is long, challenging, and fraught with pitfalls. "The devil is in the details" is an old chestnut worth remembering.
There are some great resources for product manufacturers on the Scovie Awards website, including hints for folks just starting up, as well as useful info for companies have been at it a while but want to refine their packaging, improve their marketing reach, etc. For instance, check out this article "Starting a BBQ Business: From Hobbyist to Entrepreneur" by Larry Gerber.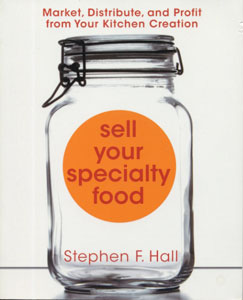 One of the best books we've run across on the subject of selling and marketing specialty food products is entitled Sell Your Specialty Food: Market, Distribute, and Profit From Your Kitchen Creation by Stephen F. Hall. Find the book on amazon.com here.
If you're serious about launching a product, consider attending the National Fiery Foods & BBQ Show March 2-4 2012 in Albuquerque, NM. There you'll see hundreds of hard-working entrepreneurs doing exactly what you're dreaming of: promoting and selling their products directly to the general public, getting feedback, and networking with other folks in the business. Good luck!
The following two tabs change content below.
Lois Manno
Lois is the Editorial Director of the Burn! Blog and the Fiery Foods & BBQ SuperSite.
Latest posts by Lois Manno (see all)