This is a dry cure that can be used on about five pounds of pork belly for bacon fish such as salmon. Read more in Mike Stines' article here.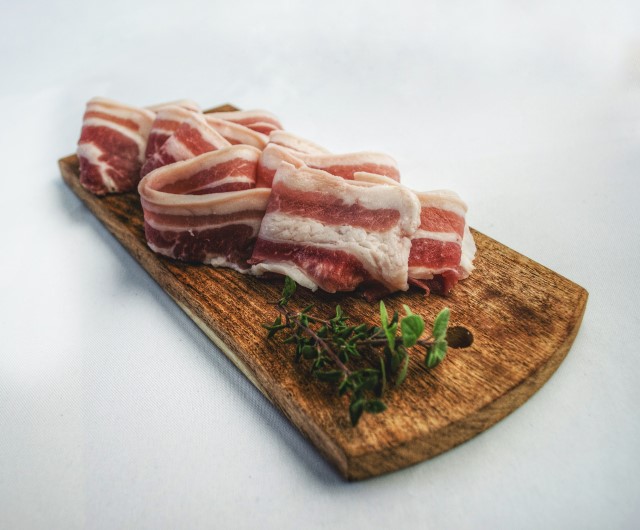 Basic Dry Cure for Smoking Salmon Ingredients
2 1/4 tablespoons (1.3 ounces or 37 grams) coarse kosher salt
1 1/2 tablespoons granulated sugar
1 level teaspoon pink salt
Instructions
Combine all the ingredients in a small mixing bowl. This cure will keep, covered, for several months.
Photo by Nicolas Postiglioni via Pexels.
The following two tabs change content below.
Grilling & BBQ Editor | Mike holds a "Doctorate of Barbeque Philosophy" (Ph.B.) degree from the Kansas City Barbeque Society. His book Mastering Barbecue has been called the "go-to" book for BBQ knowledge.
Latest posts by Mike Stines (see all)