This soup recipe originated in South Africa, and the curry flavor is thought to have come from the influence of the many East Indians brought into South Africa to work on the railroads.  Where there are groups of people with specific food tastes, there are bound to be crossovers into the existing cuisine of a place.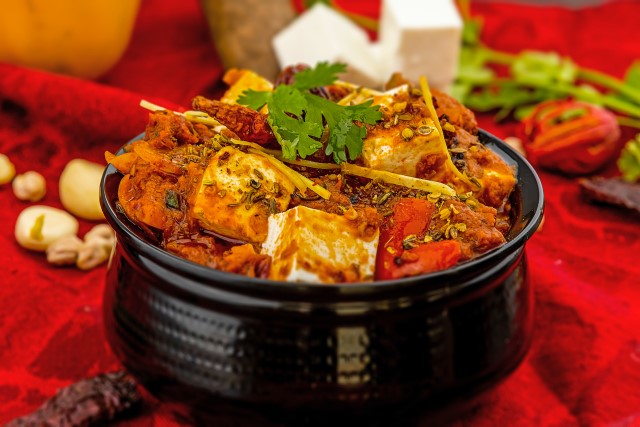 Ingredients
2 tablespoons vegetable oil
1 1/2 cups chopped onion
1 pound beef, cut into 1/2 inch cubes
7 cups beef stock
3 tablespoons Malawi Curry Powder
2 whole bay (laurel) leaves
1 teaspoon salt
1/4 teaspoon freshly ground black pepper
2 cups 3/4 inch cubed potatoes
2 tablespoons cider vinegar
Garnish: chopped cilantro or chopped scallions
Instructions
Heat the oil in a large, heavy casserole; add the onion and the beef and saute until the beef is browned, about 2 minutes.  Add the stock, curry powder, bay leaves, salt, and pepper; bring the mixture to a boil, then reduce the heat to a simmer, cover, and cook for 30 minutes.
Stir in the potatoes and vinegar, cover, and simmer for 45 minutes to 1 hour, until the beef is tender.  Serve hot and add garnish.
Photo by Anil Sharma via Pexels.
The following two tabs change content below.
Publisher | Christened the "Pope of Peppers" by The New York Times, Dave DeWitt is a food historian and one of the foremost authorities in the world on chile peppers, spices, and spicy foods.
Latest posts by Dave DeWitt (see all)