Last time I focused on the element of surprise with gift items for loved ones that they'd not necessarily think of on their own. Not this time. Most of the items on this list, but not all, are more fundamental. I admit I was late on this, but hopefully you can still hook up your loved ones with some of the presents on this list.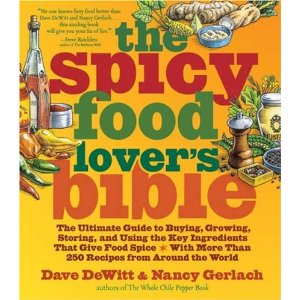 Dave DeWitt and Nancy Gerlach
The Spicy Food Lover's Bible: The Ultimate Guide to Buying, Growing, Storing and Using the Key Ingredients That Give Food Spice
 $11.15
With Dave being our boss, we'd be remiss if we didn't plug his writing for a Christmas guide. He's written over 40 books and he's the Pope of Peppers, after all. This book is a great blueprint for those diving into hot peppers as a hobby.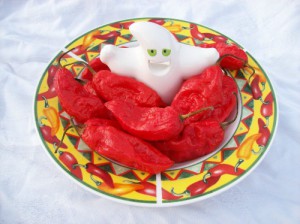 Jim Duffy
Chile Pepper Seeds and Plants 
Price Varies
A couple of months back, we ran a blog entry about Jim's work in the field. Literally. No, seriously, there was an actual field involved wherein he grows a variety of hot peppers, including the tonsil-searing super hots. His seeds and plants are great gifts for those looking to get their own pepper garden up and running.
Disc-It
Custom Discada Grill
$459 + $75 S&H 
Outdoor grilling isn't exactly all the rage in December, but a personalized wok made from precision cut and painted iron for the back deck is still a great idea.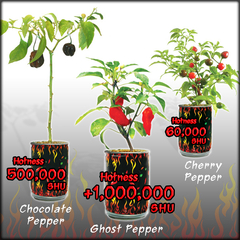 The Magic Plant
Hot Pepper Trio
$19.95 
When I first heard the name "The Magic Plant," I immediately thought of the munchies for some reason. I was both happy and sad to find out this was a grow-your-own trio of super hot peppers. Each Super Hot Chili Trio includes Ghost Chili, Hot Chocolate Habanero, and Cherry Pepper in three colorful vacuum sealed, recyclable aluminum containers filled with pre-planted seeds, nutrient rich soil, growing instructions and drainage trays.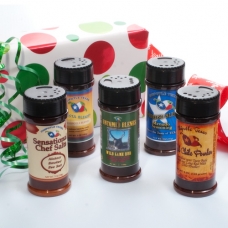 Chipotle Texas
Gift Pack
$19.99
Send the chile enthusiast in your life an assortment of Chipotle Texas' signature blends and seasonings. Now through Dec. 25th, free gift wrapping with purchase.
The following two tabs change content below.
Managing Editor | Mark is a freelance journalist based out of Los Angeles. He's our Do-It-Yourself specialist, and happily agrees to try pretty much every twisted project we come up with.
Latest posts by Mark Masker (see all)