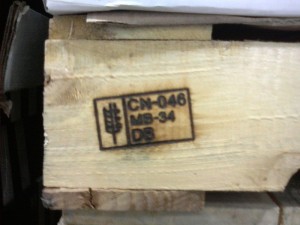 Late last week, Charles King emailed us with the following question: "A friend taught me that those foreign motorcycles come on pallets made of Oriental fruit wood. He turned them into chess sets on a  tiny lathe. Why couldn't you smoke with them ?"
That is a damn fine question. When life throws what looks like cheap smoker wood your way, you should be able to use it, right? Hell, most of us prefer some sort of fruit wood or blend of it for some meats. Personally, I wouldn't take the chance with wood pallets though. Here's why.
Fruit wood is fine for smoking so long as it's not a resinous wood like pine. Resinous wood burns oily, makes oily smoke, and leaves tar and resin behind in the process. None of which are great for your health to inhale, let alone eat. And then there's the smaller problem of oily-tasting nasty barbecue on top of that. That's why people smoke and grill with hard woods like mesquite and hickory as well as fruit wood. You may want to research what the pallets are made out of before breaking one down and throwing it in a smoker to be sure.
The bigger issue with pallets, and the reason I'd never use one for cooking, is methyl bromide. By international treaty, wooden pallets have to be either heat or chemically treated for pests, especially if they're being used to ship internationally. Methyl bromide is a fumigant used for this, and while it's been phased out by a lot of countries, some, including the United States, still use it as a pesticide on wood pallets (the chemical was banned by the EPA but pallets received a critical use exception for it).
Like resin and tar, methyl bromide isn't the best thing you can do for your body. Kidney, respiratory, and neurological effects are the greatest concerns to being exposed to methyl bromide and it can kill you. If you want to know if a pallet has been chemically treated, look for the NWPCA (National Wooden Pallet and Container Association) stamp. It will tell you whether or not the pallet was heat- or chemically-treated: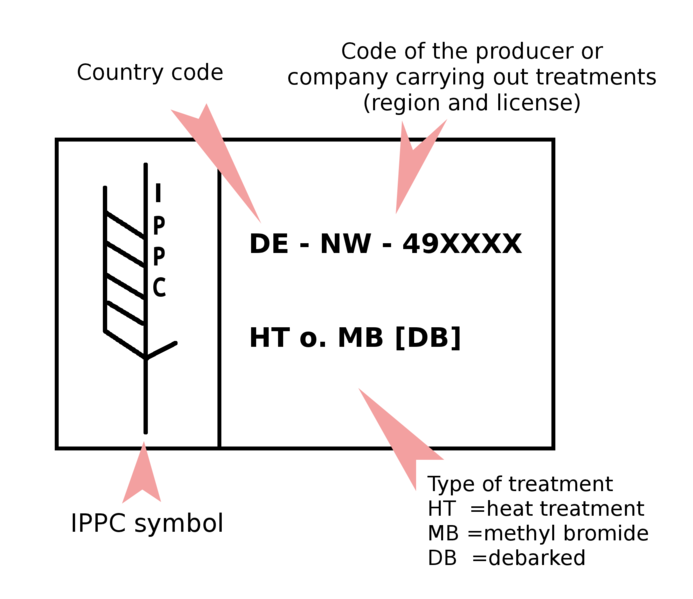 The following two tabs change content below.
Managing Editor | Mark is a freelance journalist based out of Los Angeles. He's our Do-It-Yourself specialist, and happily agrees to try pretty much every twisted project we come up with.
Latest posts by Mark Masker (see all)