Please Don't Try This at Home
This is why we don't actually follow the plans we make when we're plastered on tequila, kids. In September, the Houston Chronicle ran a story about a Mexican man Customs and Border Protection (CBP) found passed out drunk atop a mountain of chile peppers in a freight container. His only companion: the bottle of tequila that probably inspired the incident. See the rest of the story here.
…and the Winners Are…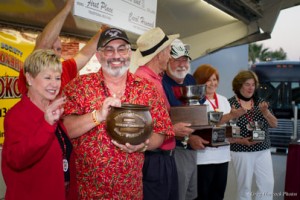 In case you missed it, the ICS (International Chili Society) had its 2013 World Championship Cook Off earlier this month. Congrats to the world champions who cooked their backsides off making it to the top:
Traditional Red Chili 2013 Worlds Champion: Bob Plager
Chili Verde 2013 Worlds Champion: Christian Parker
Salsa 2013 Worlds Champion: Gail Donovan
Homestyle 2013 Worlds Champion: Al Henry
If you want more info on the ICS or its upcoming events, click here.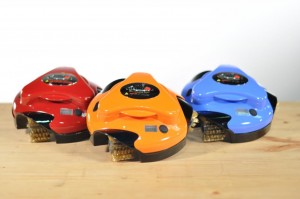 "And It Absolutely Will Not Stop, Ever, Until Your Grill is Spotless"
If scraping your grill is just more work than your puny forearms can handle, Grillbot may be the droid you're looking for. Creator Ethan Wood's years of research and development bore fruit as a sort of grease Terminator for the modern technogriller. It boasts a trio of dishwasher safe and replaceable brushes that take care of the dirty work whether the grill is hot or cold, gas or charcoal.
Each robot houses three powerful electric motors and a smart computer brain that regulates its speed and direction. All you have to do is place it on the grill, press the button, and then sit back and relax while it takes care of business. See it in action here.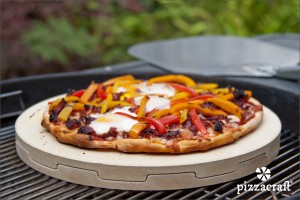 Romancing the Stone
The Companion Group's Perfect Pizza Grilling Stone by Pizzacraft won The Editor's Pick Award from The Gourmet Retailer just recently. The stone's patent pending design was created especially for the grill and it's made of dual interlocking cordierite stones. The company tells us the top of the stone heats to the correct temperature every time with no hot spots, eliminating burned or unevenly cooked crusts. You can get the full story here and see The Companion Group's line of grilling and pizza accessories there while you're at it.
Got a quick story or product you'd like to see in Hot News? Send us a link on our Facebook page or message us in the comments section of this story.
The following two tabs change content below.
Managing Editor | Mark is a freelance journalist based out of Los Angeles. He's our Do-It-Yourself specialist, and happily agrees to try pretty much every twisted project we come up with.
Latest posts by Mark Masker (see all)