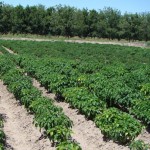 A New Low for New Mexico Chiles
The Las Cruces Sun-News reported last week that in 2013 chile acreage in New Mexico hit its lowest point in four decades. According to recently released production numbers from the government, harvested crops fell to 8,600 acres across the state last year. The last time harvest numbers dropped that low was the 7880 acres picked in 1973. You can read the full story here.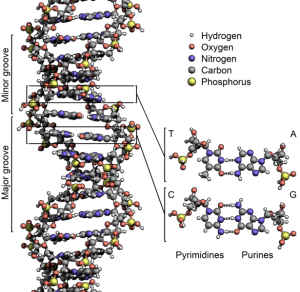 CSI: Food
Okay, not really. I mostly just liked the title but scientists have started using DNA to fight a killer: food poisoning. By decoding the DNA in food-born bacteria and viruses, researchers hope to catch food poisoning before it catches you. Since 1996, the Centers for Disease Control (CDC) has used PulseNet to track the spread of such illnesses as e. coli.  The new program, using $30 million from Congress, uses genome sequencing. It promises to be more precise and solve outbreaks faster. See more here.

WFC #FoodChamp Challenge
Big news from the World Food Championships for all of us home chefs. Even if you can't make it to one of the WFC qualifiers before the WFC November 12-18, you can still backdoor your way into competing through the #FoodChamp Challenge.Grab your favorite recipe (category appropriate) and hit submit to present your best case to the World Food Championships' panel of judges and you just may earn your spot in Las Vegas. The #FoodChamp Challenge series, in partnership with Kenmore, will be hosted on cookmore.com. The fun begins on May 1. Get more information here.

Western Food Service & Hospitality Expo and Expo Comida Latina Hit AnaheimThe Western Foodservice & Hospitality Expo and Expo Comida Latina will bring together 600+ vendors and 10,000+ restaurant, foodservice and retail professionals to the Anaheim Convention Center, Sunday, August 17 through Tuesday, August 19, 2014.
Since 1936, thousands of restaurant and foodservice industry professionals have attended The Western Foodservice & Hospitality Expo to gain experience and knowledge on how to become more informed, more educated, more competitive, and more profitable in the industry. The tradeshow and conference, sponsored by the California Restaurant Association (www.calrest.org), is the largest showcase of foodservice products in the Western US, giving attendees everything they need to know in terms of the latest trends, newest product options, and idea generating special events.
Expo Comida Latina is North America's only trade event focused on bringing authentic, specialty, gourmet and mainstream products from around the globe to retail and foodservice buyers looking to meet the demands of today's Hispanic American U.S. population. Expo Comida Latina will help attendees stay on top of the growing Hispanic market through culinary demonstrations and education highlighting the newest trends, ideas and market statistics; a new product showcase and the latest products and trends in retail and foodservice.
The following two tabs change content below.
Managing Editor | Mark is a freelance journalist based out of Los Angeles. He's our Do-It-Yourself specialist, and happily agrees to try pretty much every twisted project we come up with.
Latest posts by Mark Masker (see all)