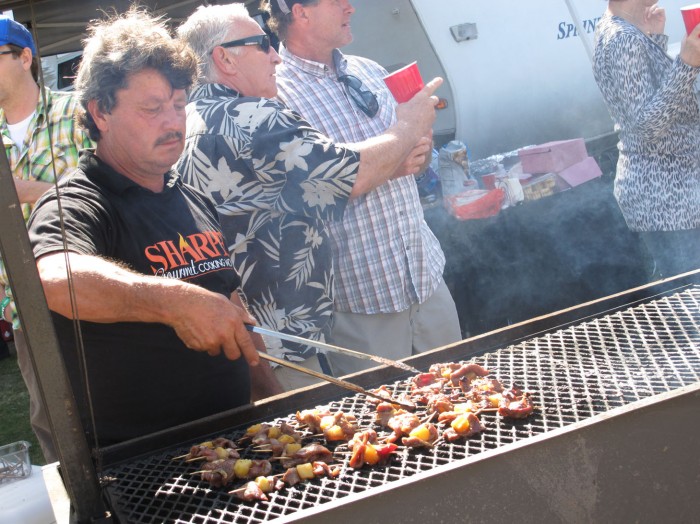 "Wait, wasn't that the contest that really sucked?" That's what all my friends, without fail, asked me when I told them I as covering this year's West Coast BBQ Classic at the Queen Mary in Long Beach, California. They all remembered how much I hated Long Beach's other (and completely unrelated to this one) barbecue contest from last August. Or, as I called it at the time, the Long Beach Scambque. But that's another story I'll post later this week. By contrast, this May's West Coast Classic was everything I expect as an attendee at a good barbecue event.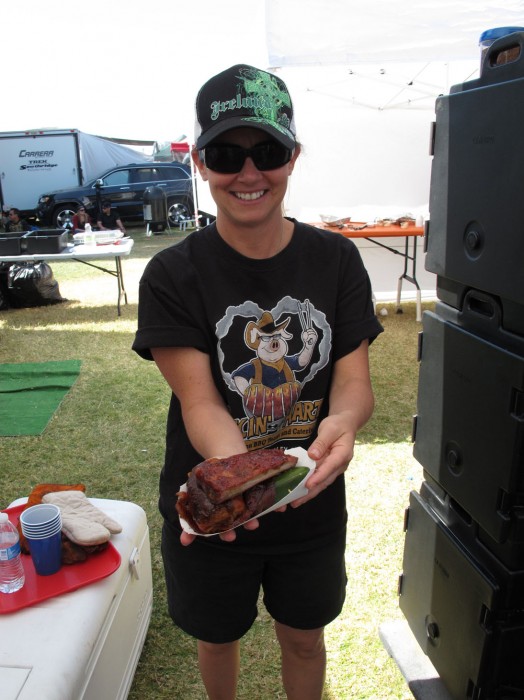 Unlike that other "competition," the West Coast Classic actually takes place at the Queen Mary, actually has a competition, and is actually a fun experience with actual food. Sixty-two teams crossed tongs against one another at this KCBS-sanctioned barbecue brawl. Attendees filled the joint, buying food tickets so they could sample some of the same great barbecue enjoyed by the judges. Admission was pretty fair in my opinion; fifteen bucks seems to be the going rate to browse vendor booths between bouts of stuffing yourself silly on pork and chicken. This was a one-day event on Saturday, May 10th and I really hope next year is just as good.
As for that other competition, well, we'll talk about that later when my four day meat coma finally wears off. For now, congratulations to all the teams from THIS event, who served up some damn fine eatin'. You can check out the standings here  or see a gallery of the yummy here on our Facebook page.
The following two tabs change content below.
Managing Editor | Mark is a freelance journalist based out of Los Angeles. He's our Do-It-Yourself specialist, and happily agrees to try pretty much every twisted project we come up with.
Latest posts by Mark Masker (see all)