This week's news has a bit of a personal note. Two of our Supersite alumni made the news for barbecue recently: Ray Lampe, and George Hensler. Other than that, we found what may be the least heart-healthy hangover treatment on Earth. Read on.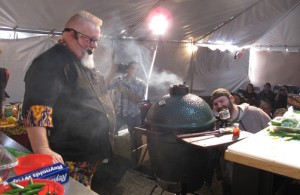 American Royalty
Normally, I'm against the idea of American royalty. We had a whole big war a couple of centuries back to get rid of the old royalty across the Atlantic, remember? I'll make an exception in this case, however. Several days ago, American Royal announced this year's inductees to the Barbecue Hall of Fame: Ray "Dr. BBQ" Lampe, Henry "King of Barbecue" Perry, and Pat Burke. All three receive this honor on the main stage of the World Series of Barbecue Championship event at the American Royal Complex on Saturday, October 4th at 7:00 p.m. You can find out more here.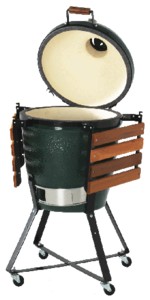 Big Green Egg Rolls…
…into Stone Mountain, Georgia on October 11th for the 17th annual Eggtoberfest. That's when Big Green Eggheads come together for a big day of cooking, live music, and a meet-and-greet the night before. Registration is still going on at the website.
BBQ Buggin'
Sorry, I couldn't resist the pun (again). I really tried this time but the devils on both shoulders told me to do it. Anyway, on Sept. 27, more than 125 classic Volkswagen bugs, local craft breweries, barbecue, and live music band together in Texas for Tomball's 4th annual "Bugs, Brew & Barbecue." There'll be three dozen craft brews for purchase and plenty of local barbecue to go with it. Admission and parking are free. Gates open at 9 a.m. Depot Plaza is at 201 South Elm Street in downtown. For more information, visit tomballtx.gov.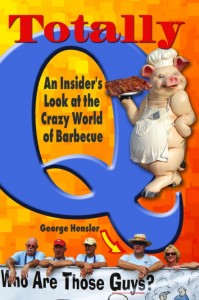 Totally George
Look at our buddy George Hensler making the news. Not only does he freelance for us from time to time, he's also penned the great barbecue tome Totally Q. On August 9, the Baltimore Sun ran a story on George's barbecue team, Who Are Those Guys? They were setting up for battle at the 14th annual Maryland State Barbecue Bash while George let the paper play embedded journalist. Congratulations, George! Read the full story here.
The Slumber of the Beast
That's what you'll be doing when you're food coma kicks in after tackling Sobelman's Pub and Grill's Chicken Fried Bloody Beast. This genetic monstrosity is Bloody Mary spliced with skewers of bacon-wrapped jalapenos.
And an entire fried chicken.
There's a lot more in it than that, but you get the idea. This concoction is chock full of, well, everything except ice cream, really. It costs $50 and feeds at least four hungover people who hate their arteries. Find out more on their website.
The following two tabs change content below.
Managing Editor | Mark is a freelance journalist based out of Los Angeles. He's our Do-It-Yourself specialist, and happily agrees to try pretty much every twisted project we come up with.
Latest posts by Mark Masker (see all)