You'd think that with summer winding down and fall muttering, "C'mon, c'mon, c'mon" as it waits to take over, grilling and barbecue news would take a turn for the mundane. That weird stories of barbecue and hot sauce would go into hibernation, like some gigantic bear with hard arteries and a desperate need for TUMS.
Nope.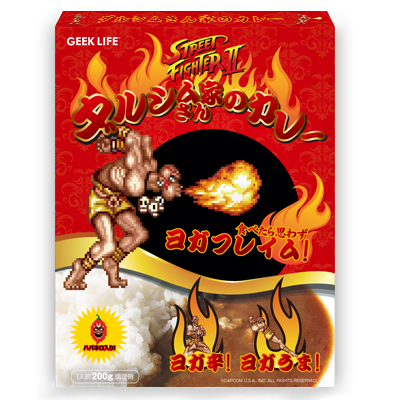 Now All Your Curry Am Belong to Us
First off, yes, I know, I messed up my video game reference here. Unlike Japan's new "Dhalsim Curry," that quote doesn't come to us from Street Fighter II. OG (original geek) gamers from back in the day know Dhalsim as the fire-breather from Capcom's hit arcade game. The rest of you who had lives and didn't spend the late `80s pumping quarters and mashing buttons may not be aware of that. Reportedly, Dhalsim Curry is an officially licensed Campcom product that's sold in packets. You can get it here although it really helps if you can read the page. I'm guessing it's in Japanese.
Anarchy in the U.K.
You know, even if your coals feel cold a day after you grilled, it's best to be sure before you trash 'em. A recent landfill fire in the United Kingdom burned for over three days. While investigators aren't certain what started the blaze, a spokesman said past experience leads them to believe flammable waste put into a garbage bin was the culprit. Seeing as how the fire happened around a bank holiday, they think there's a good chance barbecue coals could have started the conflagration. Read more about it.
Get Your Rocks Off
Over the last two weeks or so, Publix recalled its jalapeno bagels, many of which are sold in the self-service bins and artisan cases. Somehow, pieces of glass and small rocks found their way into the bagels. Conventional thinking says it was some sort of industrial accident. I like to think it was that damn Tooth Fairy trying to score free teeth by harvesting the mouths of unsuspecting chileheads, but you tell yourself what you have to to sleep at night. Find out if your area was affected by the recall.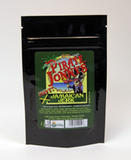 Whole Foods Gets the Booty
Or at least the pirates, anyway. Pirate Johnny's, whom you may have met at last year's Fiery Foods Show, just got picked up by gourmet (read: shi shi foo foo) supermarket chain Whole Foods Market.  Pirate Johnny's specializes in sauces and rubs with a Caribbean flair. You'll be able to get Jamaican Jerk, Cajun, and Johnny's other seasonings, as well as their latest sauce, Syrena's Seduction Jerk Hot Sauce. See their full lineup here.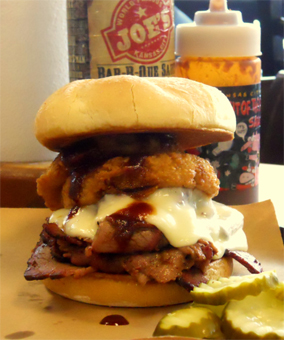 TSA BBQ BS
Government consultant Bob Porter packed the brisket and sausage he'd bought from Oklahoma Joe's into his checked luggage very carefully. Some bastard from the Transportation Security Administration (TSA) rewarded that care by either throwing away (unlikely) or outright stealing (my guess only; no evidence) Bob's food, leaving an empty bag and one of those TSA luggage handling notices in its stead. Oklahoma Joe's, not being bastards, got wind of the story and sent Bob two pounds of brisket, two pounds of sausage, a full slab of ribs, and a gift pack of sauce and fry seasoning to right this seriously terrible wrong. Read more about it.
The following two tabs change content below.
Managing Editor | Mark is a freelance journalist based out of Los Angeles. He's our Do-It-Yourself specialist, and happily agrees to try pretty much every twisted project we come up with.
Latest posts by Mark Masker (see all)