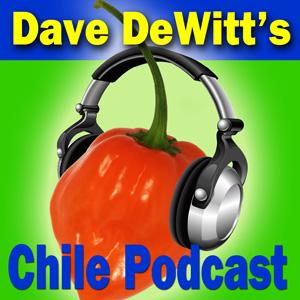 With new superhot chiles emerging in what seems like every other month, the coveted title of "Hottest Chile" is up for grabs once again. But who is the best judge of a superhot, anyway? Chemical engineer and capsaicin expert Marlin Bensinger doesn't think that the Guinness World Records people are qualified to make the call.  Dave DeWitt hears him out on this week's Chile Podcast. Listen here.
Explore Dave's previous podcasts here.
The following two tabs change content below.
Publisher | Christened the "Pope of Peppers" by The New York Times, Dave DeWitt is a food historian and one of the foremost authorities in the world on chile peppers, spices, and spicy foods.
Latest posts by Dave DeWitt (see all)