Ghost peppers and rock music. That's this week's Hot News. It's short, but sweet. Happy National Hamburger Day.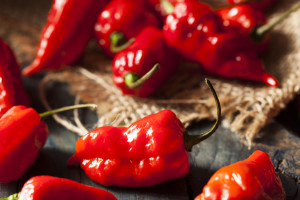 Hot Times at Centerreach High
In the neverending struggle to be cool, common sense gets ignored just as much as it does everywhere else. A teenager attending Long Island, NY's Centerreach High learned that lesson not just in the time-honored tradition (bring something you shouldn't to school, comical non-life-threatening ensues), but also from the faculty. For bringing a ghost pepper to school, challenging his friends to eat it, and sending them to the nurse's office with red faces, tears, and upset stomachs, he received a two-day detention or one-day suspension in school. Since chile peppers are common around his own house, he's fighting the punishment. See more here.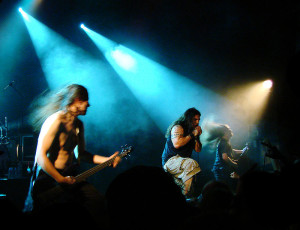 Kataklysmic Heat Wave
Canadian rock band Kataklysm is not only releasing their twelfth studio album, Of Ghosts and Gods, they're tying in two hot sauces of their own to go with: Ghost Fire and God's Fury. I can see that. Beer, heavy metal, and hot sauce are the bad company I like to hang out with. Check it out.
The following two tabs change content below.
Managing Editor | Mark is a freelance journalist based out of Los Angeles. He's our Do-It-Yourself specialist, and happily agrees to try pretty much every twisted project we come up with.
Latest posts by Mark Masker (see all)