By Mike Stines, Ph.B.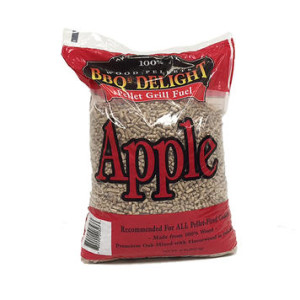 You have a pellet-fired cooker such as my Yoder YS-640 but have a problem trying to find food-grade pellets. You're not alone.
If you don't have access to a major sporting goods store (Cabela's, Sportsman's Warehouse, Home Depot or similar) where you're most likely to find food-grade pellets your option is mail order which can be expensive due to shipping costs.
Pellets are made by forming wet sawdust into long pencil-thick rods. The extruded rods are then cut into 1/2-inch lengths. Unlike heating pellets, food grade pellets contain no binders or adhesives. Pellets can be used for the main fuel source for cookers or simply used to provide a smoke flavor to whatever you're cooking. (I use a smoke generator manufactured by A-Maze-N that is a metal tube that is filled with pellets.)
If you're mail ordering pellets there are several options including Amazon, CookingPellets.com and BBQr's Delight (BBQrsDelight.com) among others (Google will give you a number of options).
CookingPellets.com sells 40 pounds of hickory pellets for $25 or 600 pounds of hickory for $396 with a variety of other flavors available.
BBQr's Delight (my go-to source for pellets) sells a wide variety of pellets in 20-pound bags. Two 20-pound bags of pellets sell for about $50 and that price includes shipping in the U.S. excluding Hawaii and Alaska.
There are numerous other on-line companies offering pellets. The prices and flavors vary.
(Mike serves as our BBQ, Grilling and Gadgets editor. He has a yard full of cooking hardware – a couple of WSM smokers, two propane-fired grills, a Grill Dome Infinity XL ceramic cooker, a Yoder YS-640 pellet cooker and a bevy of miscellaneous cooking equipment. His garage has no room for a car… it's filled with more cooking gear, various accessories, cases of wood chips and bags of pellets. His third cookbook Mastering Barbecue is published by Random House.)
The following two tabs change content below.
Publisher | Christened the "Pope of Peppers" by The New York Times, Dave DeWitt is a food historian and one of the foremost authorities in the world on chile peppers, spices, and spicy foods.
Latest posts by Dave DeWitt (see all)