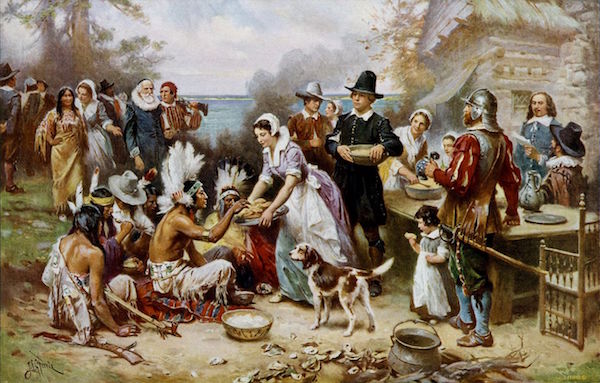 Everyone's Fantasy of the First Thanksgiving
Most of what you think you know about Thanksgiving is just not true, but that doesn't make the holiday any less enjoyable. It is widely written that the first Thanksgiving occurred in 1621 and was celebrated by the Pilgrims, English settlers, and Indians, and that turkey was served. None of this is true. The first English Thanksgiving event occurred in 1578 in Newfoundland and, of course, Native Americans had celebrated the harvest for thousands of years before the English invasion. The 1621 event was probably a harvest celebration, but not a "day of Thanksgiving," which implies fasting and prayer.
Read the story by Dave DeWitt, Ray Lampe, Mary Jane Wilan, Nancy Gerlach, Mike Stines, Ph.B., Gwyneth Doland, and Harald Zoschke here.
The following two tabs change content below.
Publisher | Christened the "Pope of Peppers" by The New York Times, Dave DeWitt is a food historian and one of the foremost authorities in the world on chile peppers, spices, and spicy foods.
Latest posts by Dave DeWitt (see all)