Sweet! African Dream Foods is launching a killer stable of inspired by the culture and flavors of Africa. And I can't wait to review what they've sent me.
With operations in both Orange County and South Africa, all products are developed and imported from Africa while carefully being made with all natural ingredients. Upon launch of their online store, partial proceeds from all products will benefit conservation efforts and organizations in Africa. African Dream Foods launched their Kickstarter campaign today, giving backers the first opportunity to try their products and benefit from exciting incentive tiers. The Kickstarter campaign will directly help with the product manufacturing and overall launch.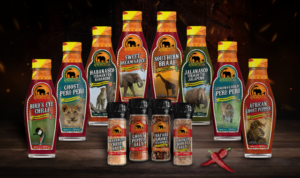 African Dream Foods offers 8 unique sauces, 3 spicy salts and their Safari Smoke Seasoning. Their sauce flavors include Bird's Eye Chilli, Ghost Peri-Peri, Habanasco Fermented Habanero, Sweet Dream Sauce, Southern Braai, Jalanasco Fermented Jalapeno, Lemon & Garlic Peri-Peri and African Ghost Pepper. Salt and seasoning offerings include Habanero, Ghost Pepper, Smoked Chipotle Salt and their unique Safari Smoke Seasoning. The sauces will be available in either 5 and/or 16.91oz bottles and the salts will be sold in grinder bottles. Additionally, the sauces (except Southern Braai and Sweet Dream) will be available in a special 50ml Travel/Gift Variety Packs.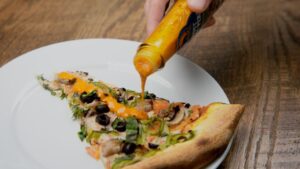 African Dream Foods is a project developed from the various passions of entrepreneur David Schmunk. His curiosity to see and experience new things ultimately brought him to South Africa — where a new journey and the love affair with the beauty, vitality, culture, people, scenery, and flavors of the country began.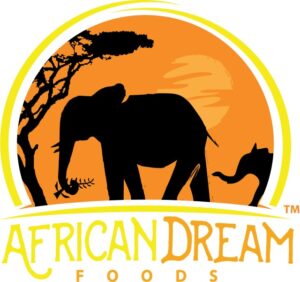 David wanted to create a business which combined his passions for travel, food, hot sauce, and spices with Africa, photography, and wildlife conservation.
The full product stable is as follows.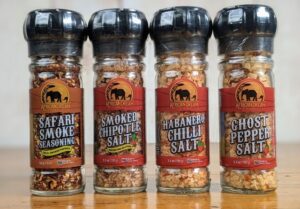 African Dream Foods Salts and Seasonings:
Safari Smoke Seasoning
Ghost Pepper Salt
Habanero Chilli Salt
Smoked Chipotle Salt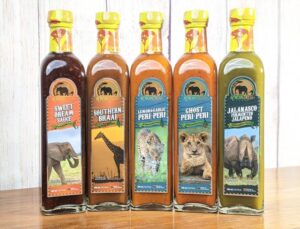 African Dream Foods Sauces:
African Ghost Pepper Sauce
Lemon & Garlic Peri-Peri Sauce
Ghost Peri-Peri Sauce
Bird's Eye Chilli Sauce
Habanasco – Fermented Habanero Hot Sauce
Jalanasco Fermented Jalapeno Sauce
Sweet Dream Sauce
Southern Braai Sauce
Get over to Kickstarter and support what they're doing. You can also follow them on their website, on Facebook, and on Instagram.
The following two tabs change content below.
Managing Editor | Mark is a freelance journalist based out of Los Angeles. He's our Do-It-Yourself specialist, and happily agrees to try pretty much every twisted project we come up with.
Latest posts by Mark Masker (see all)